Both simple textiles and a family of fabrics have variations on the same fiber type. Cotton is versatile both as a staple fabric and in its many variations. Cotton fiber is given new life and used in these many forms.
The weave of Muslin cotton is much looser than that of Pima cotton, which is one of the most prominent distinctions between the two. In addition, the weave faults and lower thread count make it less desirable than other cotton choices. Designers use cotton muslin as a guinea pig before they commit to more expensive materials.
Please go on to find out how our Post further explores the distinctions between cotton and muslin. It compares and contrasts the various types of cotton fiber available and includes helpful information. Put in a little study time to learn about muslin and how you may use it in your sewing endeavors.
What is Cotton?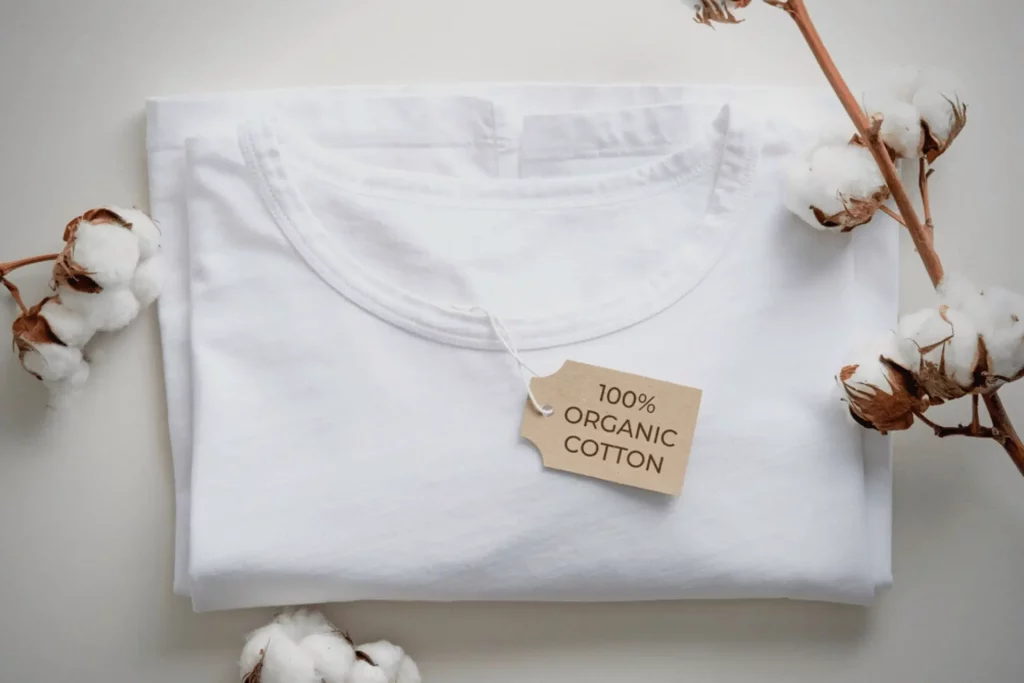 Cotton is a natural fiber, which means it's made from plants. It's one of the most popular fabrics worldwide due to its versatility and comfort. Cotton is often used to make clothes, towels, bedding, and other items that need to be soft and breathable. It also easily dyes and can last long if properly cared for.
Its easy-care qualities also make it an ideal fabric for people with busy lifestyles who don't have time to do extra laundry or ironing. Cotton is an excellent choice whether you're looking for something stylish or cozy and comfortable!
Uses of Cotton:
1. Clothing:
Clothing made of cotton has long been considered the standard when one needs something sturdy yet comfortable to wear in warm weather. Cotton, one of the world's oldest textiles, is widely used for industrial and consumer apparel due to its durability and quality. Because of its durability, breathability, and smooth, skin-friendly feel, it works great for both undergarments and outerwear.
Although cotton is a more widely available and cheaper fiber, merino wool has several advantages over cotton. Due to its temperature-regulating properties, merino wool underwear can be a comfortable choice during the summer months.
However, garments produced from poly-cotton and other cotton mixes continue to be highly popular, even as pure cotton garments become less common.
2. Decoration Fabrics: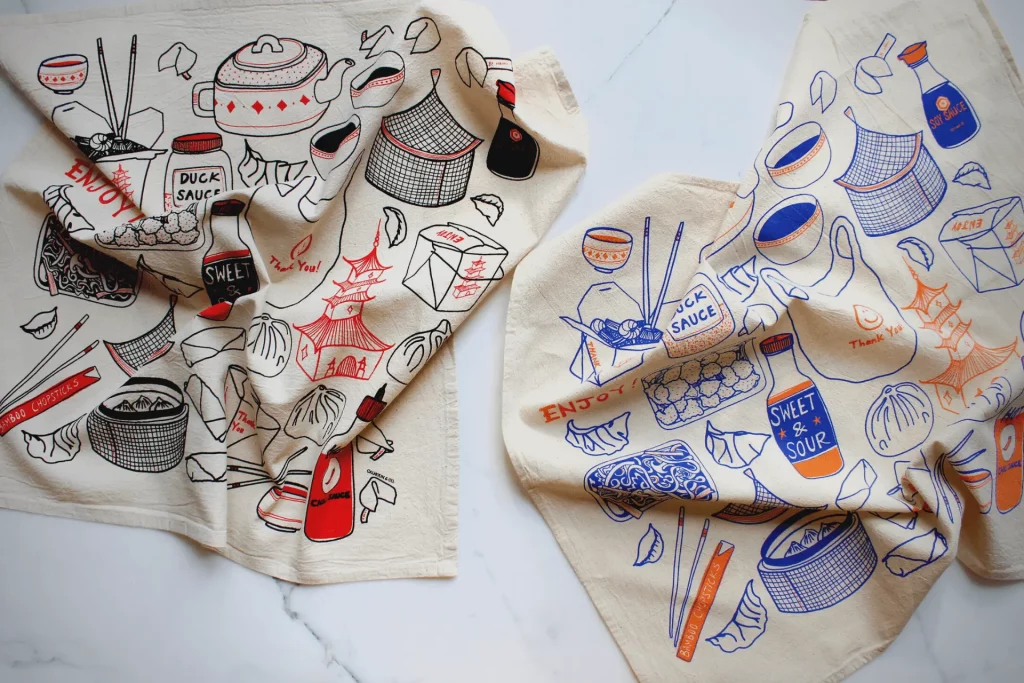 Cotton is commonly used for many kitchen and bathroom towels due to its high absorption rate. In addition, it makes for beautiful upholstery and bedding.
Cotton is the best material for most uses since it is strong, breathable, and durable. Even if this seems like a tiny list, cotton has always been used in numerous fabric-based products; it's widespread and may be found anywhere.
Pros of Cotton:
Beloved for use in clothing and bedding due to its exceptional absorbency, breathability, and durability.
It comes in various colors and designs to choose from.
Simple to care for and resistant to the formation of wrinkles.
Cons of Cotton:
Washing your fabric before beginning a quilting project is essential since cotton can shrink when exposed to water.
The blending of colors may be a challenge. Again, this problem may be solved by cleaning each component of the project individually before beginning.
Because cotton is prone to pilling and bearding, the look of your quilt may change over time due to these characteristics.
What is Muslin?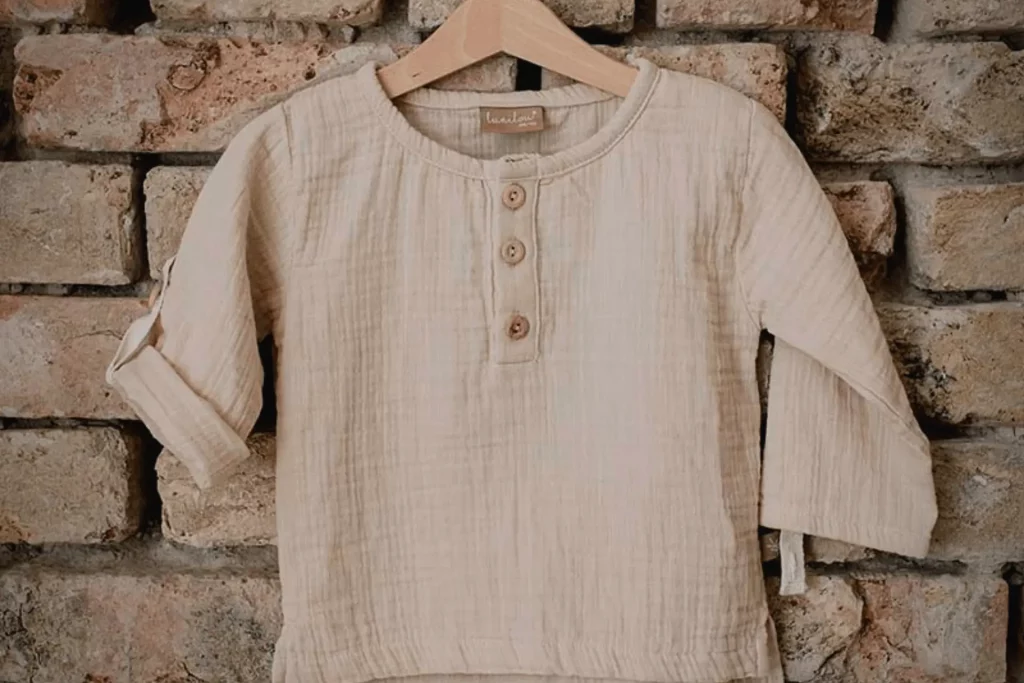 The fabric known as muslin is constructed of organic cotton. It may be produced in various weights, ranging from sheers to sheeting to coarse sheers. It is a cotton fabric that has a looser weave.
Plain weaving is the method used to create it; it requires that a single weft thread be passed alternately over and under one warp thread. It is common practice in the fashion world to use muslin as the cloth for testing patterns in models before cutting and sewing the final product.
Uses of Muslin:
1. Cutting Patterns:
You may use muslin as a practice run before transferring new designs and cutting them out of your fabric. This is a muslin cloth test sample that we have here.
Since muslin is inexpensive, it is more cost-effective to model up a design or a portion of a structure using this affordable fabric rather than risk damaging a more expensive one.
Muslin may help you save money, especially for expert sewists and garment designers, since they often develop several prototypes before deciding on the ideal one. Repeatedly utilizing the fabric of the finished product will almost certainly result in a significant increase in cost.
Since you can test the details on muslin, you won't have to worry about making mistakes on expensive materials, saving you much money in the long run. In addition, by beginning with a muslin test garment, you can ensure that the finished product will have the ideal fit.
Muslin provides novice fashion designers with the ideal training ground for learning complex techniques like tackling angles and insets.
2. Making Simple Garments Through Sewing:
If it is not of exceptional quality, muslin cloth is rarely employed in producing finished garments. Muslin of high quality may be used to construct children's sleepwear and undergarments that are breathable, comfortable, and perfect for layering.
Some examples are petticoats, underlining dresses, and pajama trousers. Some people also like to wear muslin dresses, shirts, or skirts in warm weather since they are airy and comfortable.
3. Embroidery and Patchwork Quilting: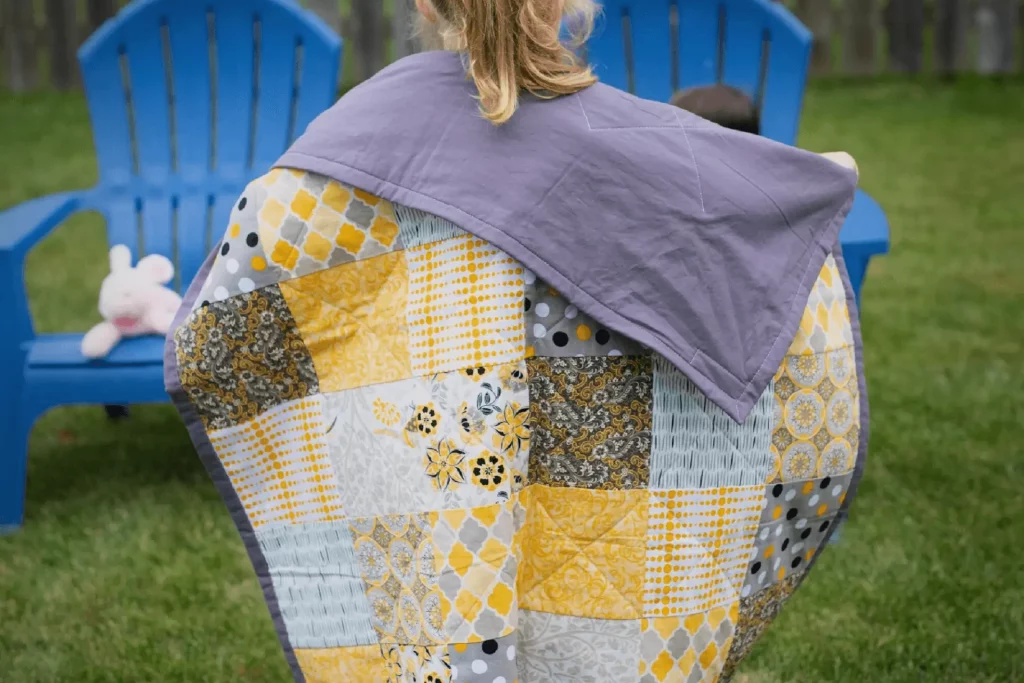 Muslin is a good choice for the backing if you like to do your quilting by hand. However, the quality is somewhat variable, so you should steer clear of extremely thin muslin instead and choose something more substantial, such as sheeting muslin. In addition, muslin is an outstanding material to use during foundation piecing. This muslin fabric with a medium weight is perfect for use in quilting projects.
4. Towels and Washcloths for Cleaning:
Because it is absorbent, washable, and reusable, muslin may be used to produce a wide variety of cleaning cloths, including body scrub cloths, washcloths, dish drying cloths, face wipes, handkerchiefs, and pretty much any other form of cleaning cloth you can think of.
Have we mentioned that it may be used to clean and polish shoes and other surfaces found inside, such as large mirrors, windows, lacquered furnishings, and vanity tops? There is no need to polish surfaces after using muslin since it gives a glossy finish without leaving any leftover fluff or lint.
5. Products & Accessories for Babies: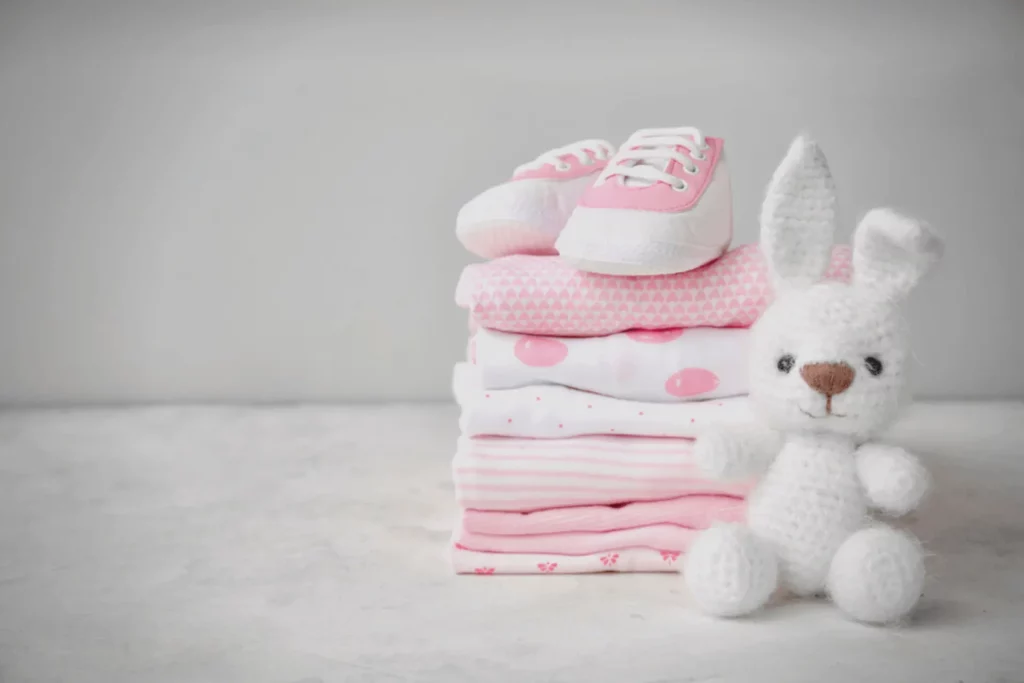 Muslin may be quite gentle and soothing on a newborn's sensitive skin. You may also use muslin as an economical option for baby napkins, baby spit cloths, and nappy changing mats because muslin fibers do not retain their tiny size for an extended period.
Because of its suppleness and flexibility to allow air circulation, it is an excellent choice as a swaddling blanket in warm weather and tropical regions.
Cotton is a lightweight and breathable fabric for the summer, but merino wool is also an alternative to cotton due to its ability to regulate temperature. Check out this detailed comparison between cotton and merino wool.
6. Interior Furnishing:
Muslin is an excellent choice for your bedroom or living room if you're looking for something natural, lightweight, breathable, and cushy to cover your mattress or pillows. It may be crafted into bed drapes, cushion coverings, bed sheets, and pillowcases for a calm and collected ambiance.
Pros of Muslin:
Because it is less dense and more permeable than cotton, it is an excellent choice for garments worn during the warmer months.
Muslin remains lightweight regardless of weight, whether medium or thicker.
True muslin, on the other hand, is made entirely of natural cotton and does not include synthetic fibers.
It's not just kind but also comfy and adaptable.
Cons of Muslin:
There are just a few color options available for the muslin cloth.
Fabrics made of cotton are easier to care for than other materials.
Because it is incredibly absorbent, it may be difficult or even impossible to remove stains from it.
There is a possibility that the color will transfer while washing.
Muslin is prone to developing wrinkles due to its lightweight nature.
Cotton Vs. Muslin: Main Differences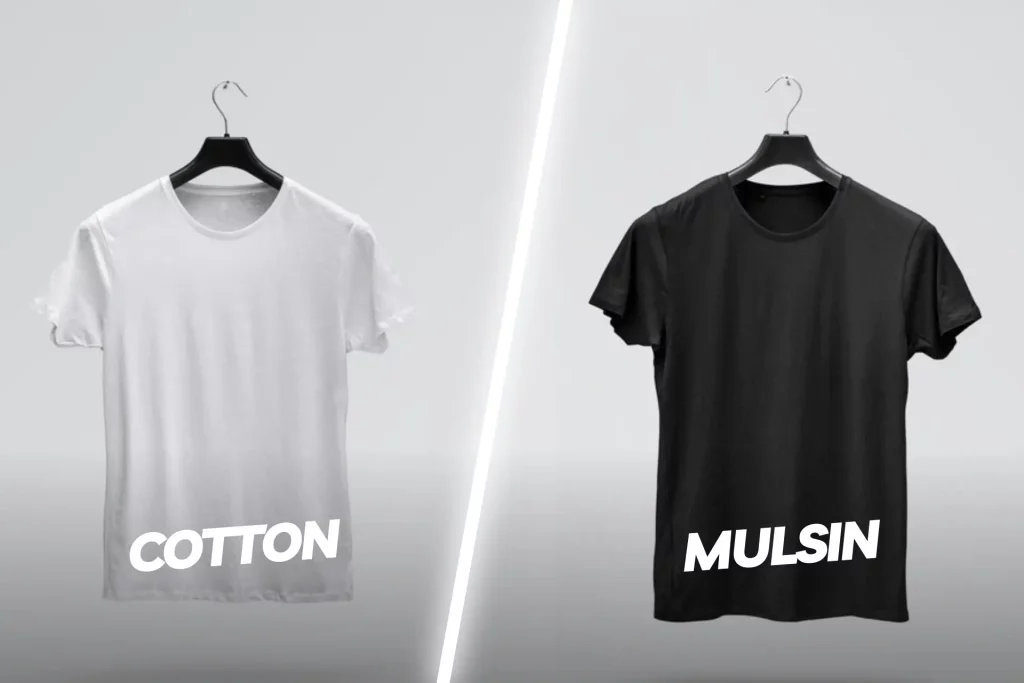 Muslin is a kind of cotton with a simple weave woven very loosely. Cotton and muslin are plant-based textiles commonly valued for their absorbent, breathability, and long-lasting qualities. The fabric known as muslin is notable for its lightness, delicacy, and suppleness.
As you continue reading, you will have the opportunity to understand the distinctions between cotton and muslin, which should help eliminate any remaining misunderstandings regarding these two fabrics. We also provide an overview of the most effective applications for muslin and cotton textiles.
1. Characteristics of the Weave:
Other closed cotton weaves are great for making clothes, but muslin is the most accessible open plain weave, which makes it better for light, airy fabrics and many other things that aren't clothes.
Muslin, in contrast to the traditional cotton fabric, which is often considered to have a more dense weave, is woven in a highly open manner because there are fewer warp strands, and the gap between the warp and the weft is sometimes pronounced. Because of this, any imperfections in the muslin are brought to the forefront.
Muslin is not nearly as robust as "normal" cotton and is substantially more porous than other types of cotton because of the large voids in the weave.
2. Count of Threads:
The low thread count of muslin is responsible for its soft and delicate quality (it is a loose weave). Cotton fabric is known for being significantly weightier, and its thread count will typically range anywhere from 400 and above. The thread count of muslin is lower than 180, which results in the fabric being incredibly sheer.
3. Behavior:
The fabric muslin is not just thin but also dries out quite quickly. The loose weave gives the fabric a drape that is superior to that of regular cotton.
Cotton is lightweight, breathable, and dries out rapidly compared to most other materials. The weight and feel of muslin are much more comparable to that of air. On the other hand, Muslin has a poor reputation regarding its durability and rigidity. Cotton is pretty durable.
Fabrics made of muslin and cotton are comfortable to the touch and stretch with a bit of giving. When first purchased, muslin may have a rigid appearance, but its pliability dramatically improves after repeated washings.
4. Treatment and Use:
In its early days, muslin was distinguished because it was organic, unbleached, and colorless. The cotton fabric used to construct stylish things will often be bleached, colored, and sometimes even printed before use.
Although classic muslin is still available, there is greater diversity in the market nowadays. These days, muslin textiles come in a variety of weights and textures. Some are colored, printed, and woven using silk, viscose, or synthetic yarn fibers. The weave may also contain synthetic yarn fibers.
Cotton textiles of high quality are often rather pricey. Combining them with synthetic fibers is sometimes necessary to reduce production costs and make them more accessible to consumers.
On the other hand, natural muslin is still, in most cases, an inexpensive type of cloth. It is a low-cost and adaptable alternative to cotton that may be used in many situations.
Frequently Asked Questions:
Does muslin have better breathability than cotton?
The muslin is more breathable, but it shouldn't be used to swaddle a baby who is very active since. Also, the one made of 100% cotton is softer than the one made of 100% cotton muslin, although it is expected that the muslin would get softer with repeated washings over time. In conclusion, when the muslin cloth is in touch with the velcro, it becomes straightforward to bunch up.
Is it comfortable for babies to sleep on muslin when they are young?
The fabric may influence the comfort of the comforter and whether or not it is okay to provide it to your sleeping infant. Thicker, quilted blankets are not the best option for young children; instead, blankets made from breathable materials such as muslin are the best choice for this age group.
Is muslin good for quilting?
Muslin fabric is an excellent choice for quilting projects. It's lightweight, durable, and drapes nicely, making it ideal for creating intricate pieces and precise squares. Another great thing about muslin is that it doesn't fray when cutting, so you can get specific without worrying about the edges fraying apart. Muslin also comes in various colors and patterns, so you have plenty of options when selecting fabrics for your quilt. Plus, muslin is affordable compared to other fabrics used for quilting projects, making it an ideal choice if you want to save some money.
Bottom Line:
Because muslin is a kind of cotton, there are not many significant distinctions between these two textiles. It is an excellent alternative fabric to use whenever you want to save a little cash while still having the extraordinary performance cotton gives.