Over the years, most people have preferred merino wool for its properties and features. The merino wool yarn is highly regarded in the knitting world. The wool comes from a special sheep breed and is one of the finest quality wools found in the market. Originally discovered in the 12th century, people have explored its unmatched potential.
What is Merino Wool Yarn?
Merino wool is extracted from merino sheep. The wool fibers are longer and extremely fine, making them perfect for knitting.
Various Merino Wool Yarn Types:
Type of Merino Wool Yarn Based on Fiber Diameter: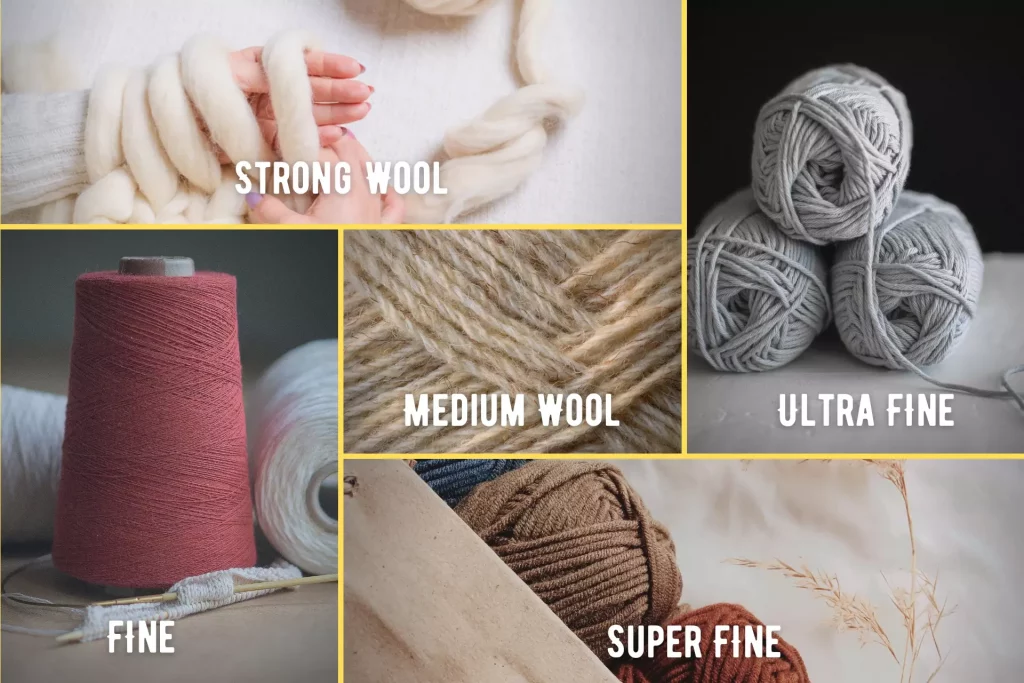 There are five types of wools based on the diameter of the fiber:
Ultra-fine: It is the type of merino wool whose fibers measure the diameter between 11.5-15 μm
Superfine: This type of merino wool comes to the fibers measuring the diameter between 15–18.5 μm
Fine: Fine Merino wool's fibers' diameter ranges between 18.6–19.5 μm
Medium wool: This merino wool type has fibers with diameters measuring between 19.6–22.9 μm
Strong wool: Strong merino wool fibers measure the diameter between 23–24.5 μm
The finer the wool fiber, the softer it is to touch. Thus, the wool types like Ultra-fine and Superfine are best to make the garments worn next to the skin. Also, these types can be used in a mixture of Cashmere and silk to make the garments more luxurious.
Types of Merino Wool Yarn Based on Spinning Process: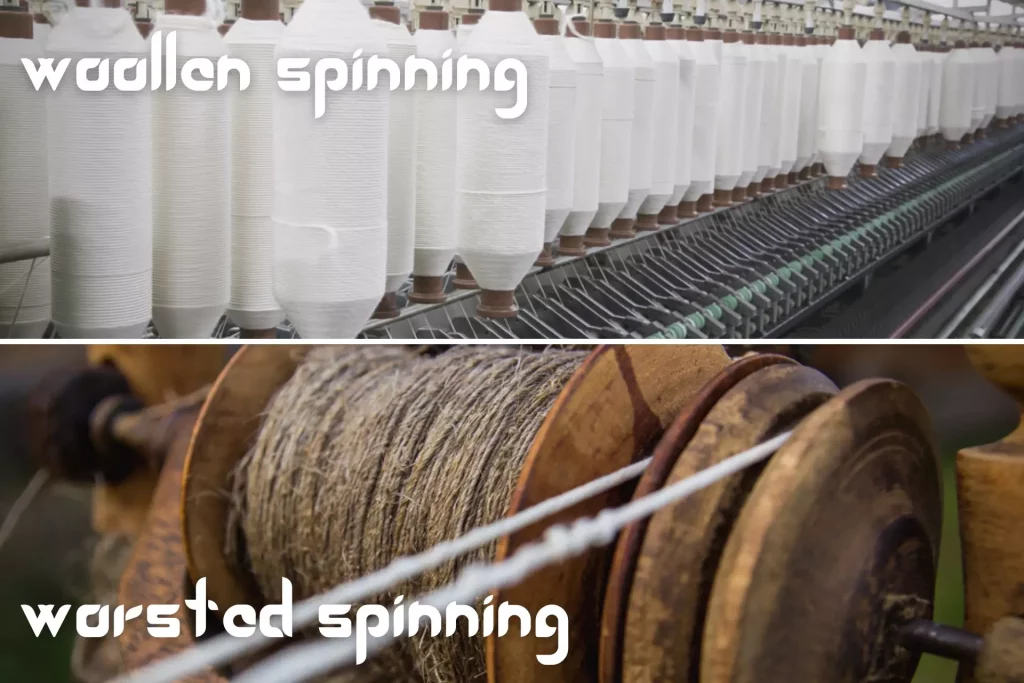 The types of merino wool yarn also differ based on the method used for their making. The yarn produced at the result is either soft or rough.
There are generally two common ways by which the merino wool is spun:
The Woolen Spinning Method:
The woolen spinning method involves using both the shorter and longer fibers together, making the yarn a bit rougher.
This spinning method further includes two methods: ring-spinning and mule spinning. The ring spinning is quite like the methods used to produce worsted yarns.
The Worsted Spinning Method:
This process includes aligning the length of fibers with each other and getting them along. The yarn produced as the result of this method is softer and smoother.
Type of Merino Yarn Based on Blending: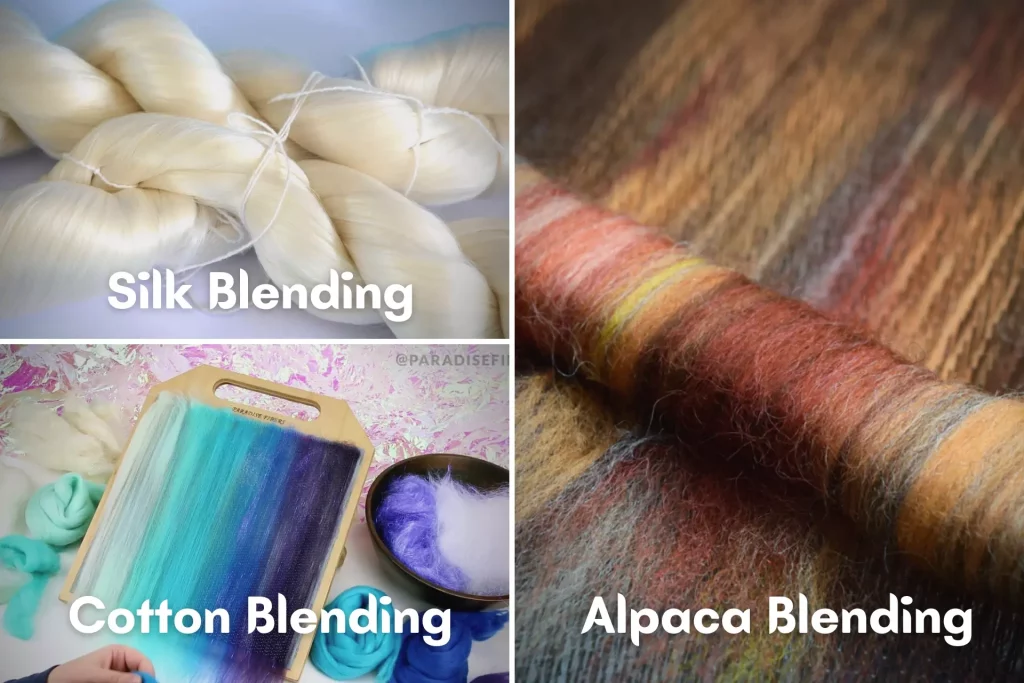 While you can also have pure merino wool yarn for your project, there are many types already available based on the quantity of merino wool blended with any other material.
The choice for the type depends entirely upon the project you have in your mind. So, here are some merino wool blends that you should know.
Blend of Cashmere and Merino:
Both; Merino wool and Cashmere wool are the finest available wools in the market. So, when blended, the yarn produced is luxurious to touch and provides a super-soft and delicate feeling.
Silk and Merino Blend:
If you want to get super-soft, machine washable, and a little sheen garment out of your wool yarn, the one that comes with merino and silk blend is one of the best to buy.
Nylon and Merino Blend:
A yarn produced of nylon and merino blend is easy to handle and is perfect for making garments that are easy to be taken care of. The garments produced by this type of yarn are easy to wash, smooth, and soft to touch, and they are extremely durable against wear and tear.
Mohair and Merino Blend:
A yarn that comes with a blend of mohair and merino wool has many benefits. The garments are lightweight and warmer and are soft and smooth to touch. Additionally, it is wrinkle-resistant so that you can carry it along with you anywhere you travel by placing it into a small space within your suitcase.
Note: As mohair wool is a bit rougher, some may find it itchy when worn next to the skin.
Cotton and Merino Blend:
When cotton fabric and merino are mixed, something amazing comes out. The cotton-merino blended yarn is easily found and is extremely inexpensive to buy. Further, the garments eaten are easily washable.
However, the garments are inelastic, which means they are not stretchable.
Alpaca Wool and Merino Blend:
The alpaca wool and merino blended yarn are extremely strong and durable. It can live for a long while, providing you exceptional warmth till it lives.
The garments are smooth and silky to touch. Additionally, the best thing about this yarn type is that the garments made of this are hypoallergenic and are best to use by people with allergies and babies.
Related Article: Alpaca Vs Merino Wool
Superwash Merino Wool Yarn: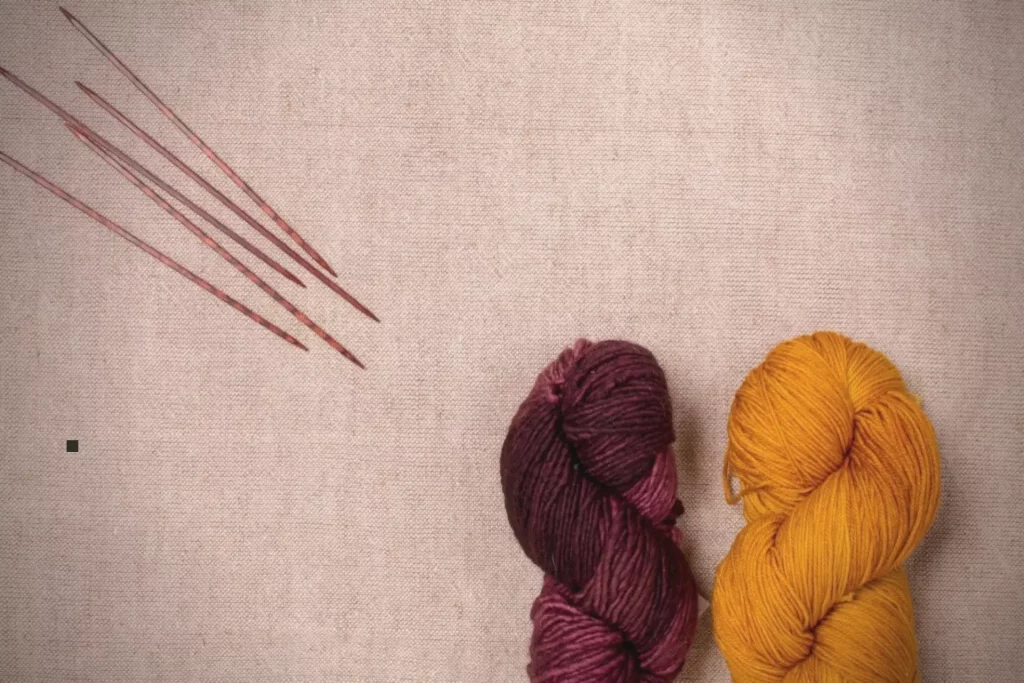 It is the type of yarn produced when the wool undergoes the Superwash treatment to make it suitable for machine washing.
This yarn type comes with an acidic or microscopic resin base layer that helps the wool material retain its geometrical characteristics.
Merino Wool Knitting: 6 Things You Need to Know
Merino wool is one of the softest and finest wool used in manufacturing and knitting garments.
If you haven't knitted with merino wool before, here are 6 things that you need to know:
It is Ideal for Knitting:
The fact that merino wool is breathable keeps your body warm without ever turning hot. Additionally, the moisture-wicking properties of wool keep the garment dry to touch.
The smoother and softer touch of the wool makes it ideal for making garments closer to the body like hats, socks, etc. Also, your choice for knitting scarves, sweaters, shawls, and baby garments can never go wrong with this wool.
It is not Itchy:
This is probably one of the best features that the wool offers. It is not itchy; rather, it is extremely softer to touch. This is because the finest wool strands and the scales are removed from the fiber, making the wool even softer.
The fiber of the merino wool is 24 microns in diameter, and the one with a smaller diameter is even finer. However, the Superwash/Superfine merino yarn is 18.5 microns or even lesser.
Merino Wool Yarn is Expensive:
The quality of its fineness and softness makes the wool an expensive thing to buy. Compared with other wools in the market, this wool is significantly expensive. Also, the amount of labor involved in the yarn making adds to its cost.
Merino Wool is not Cashmere:
If you ever confuse merino wool with cashmere wool, then here's what you need to know.
Merino wool is NOT Cashmere. Merino wool comes from merino sheep, while cashmere wool comes from the cashmere goat. However, the superfine merino wool is just as fine as Cashmere.
Merino Wool Yarn is Washable:
While many wool types need special care like dry cleaning instead of washing, this is not the case with merino wool.
You'll be surprised to know that it is better to wash merino wool than dry clean it. This is because, while being washed, merino wool absorbs moisture, and the fiber is softened. While dry-cleaning makes the wool even stiffer.
However, there are some tips that you need to follow while washing merino wool.
Do not expose merino wool to heat and agitation; keep it in the normal cool or warm wash.
Do not put merino wool in the dryer.
After washing, either hang or lay it flat to dry.
Do not use softeners while washing.
Some Care Tips for Merino Wool Yarn:
To make your merino wool live longer, here are some more care tips that'll help you.
Steaming Merino Wool:
If your merino wool garment gets wrinkled, steam it. It will freshen up wool fibers and remove any wrinkles or creases. Additionally, it will add a new life to it.
Ironing Merino Wool: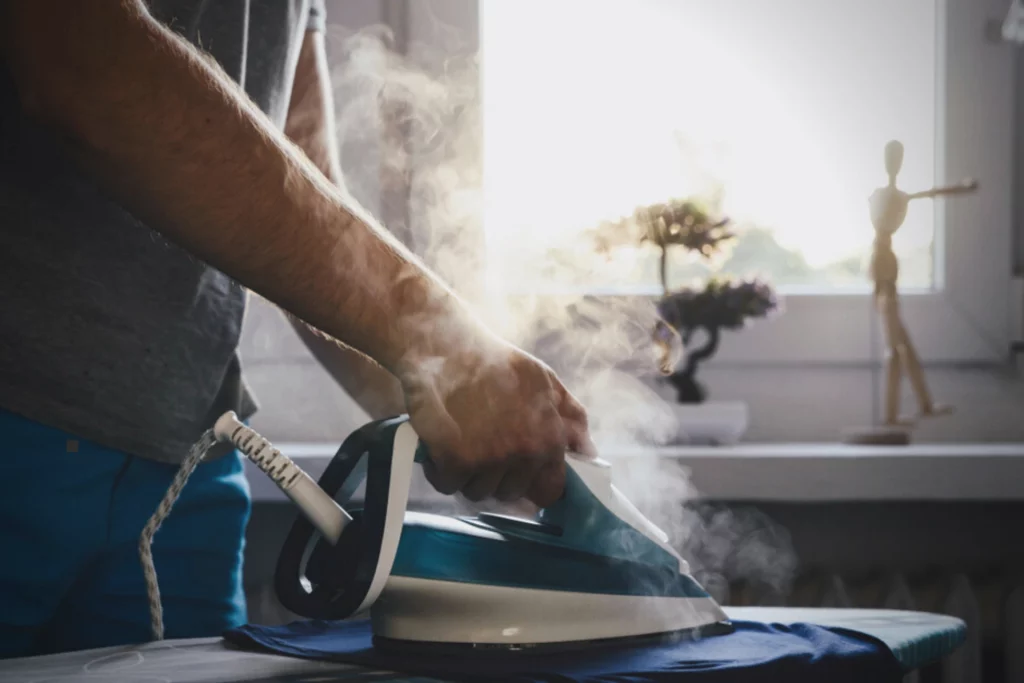 Ironing merino wool is not generally recommended. Besides the ironing is a bit trickier, it can also harm the fibers of your garment. The fibers get flattened, and the garment is ruined.
However, if you ever decide to iron the merino wool garment, ensure to use the iron at wool setting while spritzing the yarn with water. Also, ensure to use a dry pressing cloth between the iron and the garment.
Merino Wool Doesn't Pill:
Merino wool has longer strands, and thus, compared with the synthetic fibers and regular wool, it is less likely to pill.
However, the method used for spinning the yarn may make it pill sometimes, but the fibers themselves can never be why the wool gets pilled sometimes.
Frequently Asked Questions:
What is the cost of merino wool yarn?
The merino wool yarn can cost as much as $10 to $40 per ball. However, the cost might increase depending upon the labor involved in its making. For instance, hand-dyed wool is more expensive than mill-dyed one.
What garments are best to make with merino wool yarn? 
You can make any garments out of merino wool yarn; however, the type of merino wool yarn decides which garments would be best to make from it. For instance, pure merino wool is perfect for making garments worn next to skin, while the blended ones might or might not be. 
Can I use merino wool yarn for making blankets? 
Merino wool yarn is best to make blankets. It will be softer and smoother to touch and give you a delightful feeling. However, blanket making needs much more wool than any other garment.