Over the years I've noticed cozies of all kinds gaining popularity. Coffee mug cozies, travel mug cozies, teapot cozies, apple cozies, French press cozies, beer cozies, banana cozies (yes, the yellow fruit), gun cozies, and even turtle cozies! Have you noticed this, or have I just recently opened my eyes to this?
Until last year I never really used cozies for anything, then I made these travel mug cozies. Now I just throw one in my purse so I always have it with me if I'm out and decide to get a coffee. The trick is remembering to actually use it. Ok, I'll be honest, it's just fun and fast to knit – I like the instant gratification of finishing a knit project in less than an hour.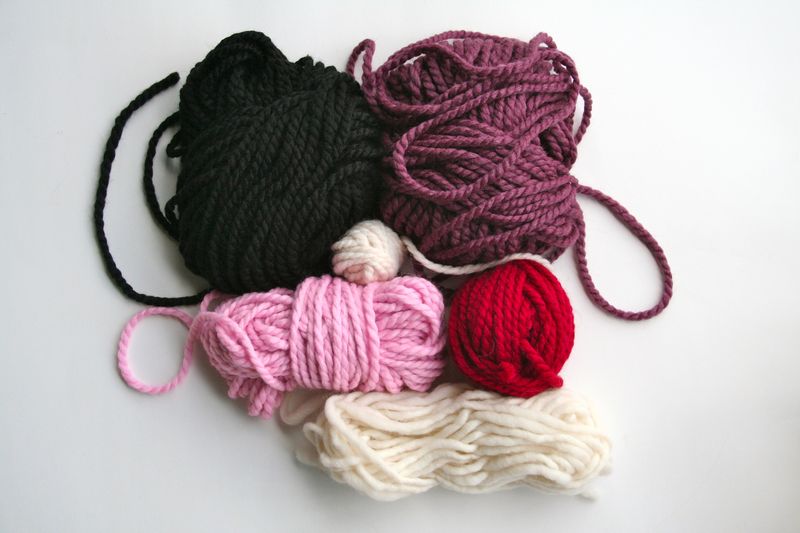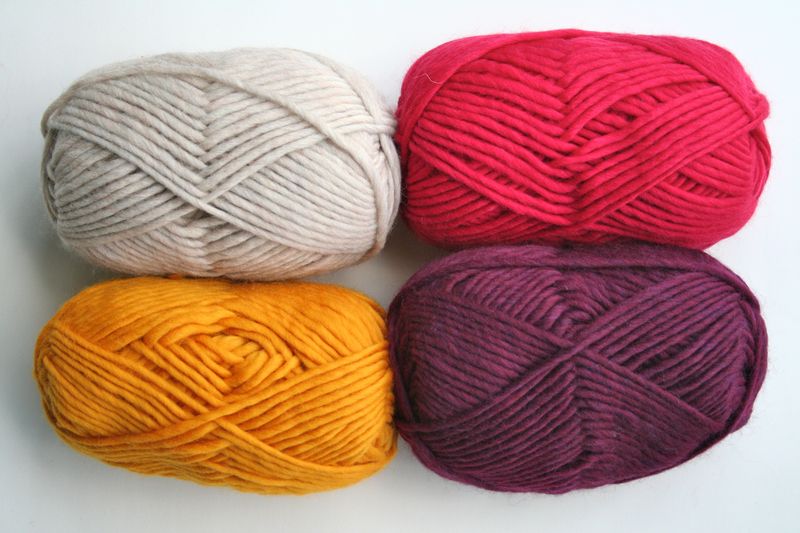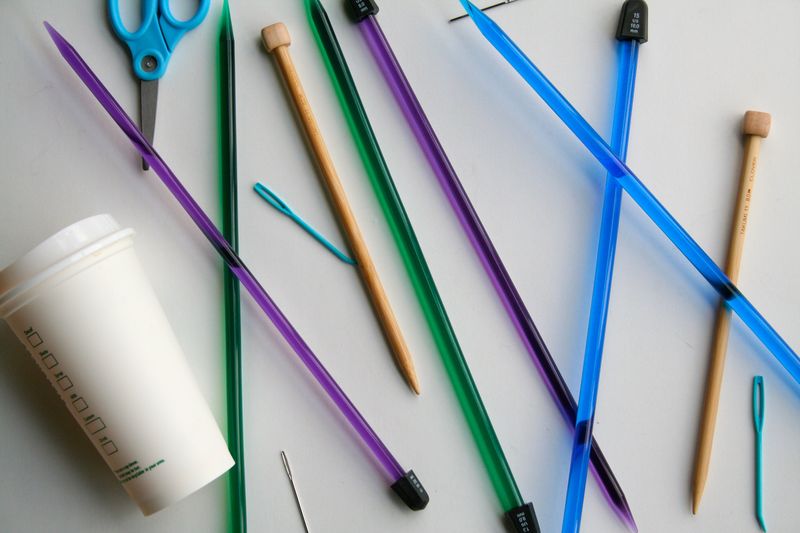 Here's how I made my travel cup cozy. All you need are some scraps of yarn; this is a great project to use up yarn or nice wool in one or two colors, size US 11 straight knitting needles, and a tapestry needle. I used big needles because I was knitting with bulky yarn. But you can easily make this using worsted yarn and size US 8 or 7 needles.
Knit Cup Cozy:
CO 20 stitches
Row 1: using color A, knit
Row 2-12: Color B, stockinette stitch
Row 13: Color A, maintain stockinette st pattern
Row 14: Color A, bind off
Finishing: Cut about 15 inches of your working yarn and thread a tapestry needle. Whipstitch the cozy's short sides together with the cozy inside out. Weave in ends. Then turn the cozy right side out.
Now you are a part of the cozy-everything phenomenon! Welcome!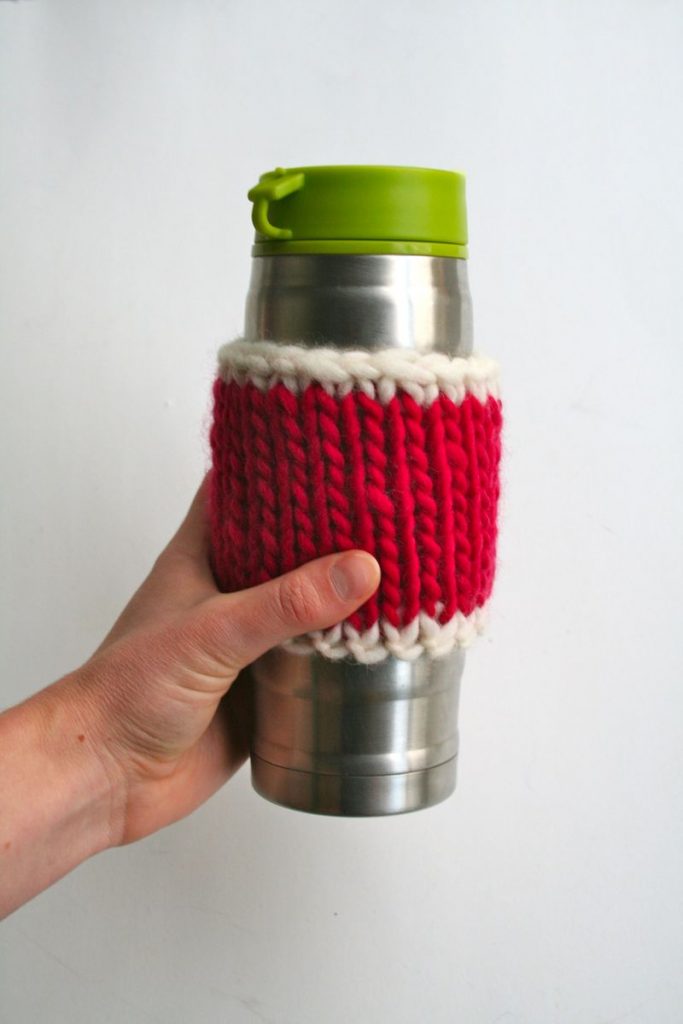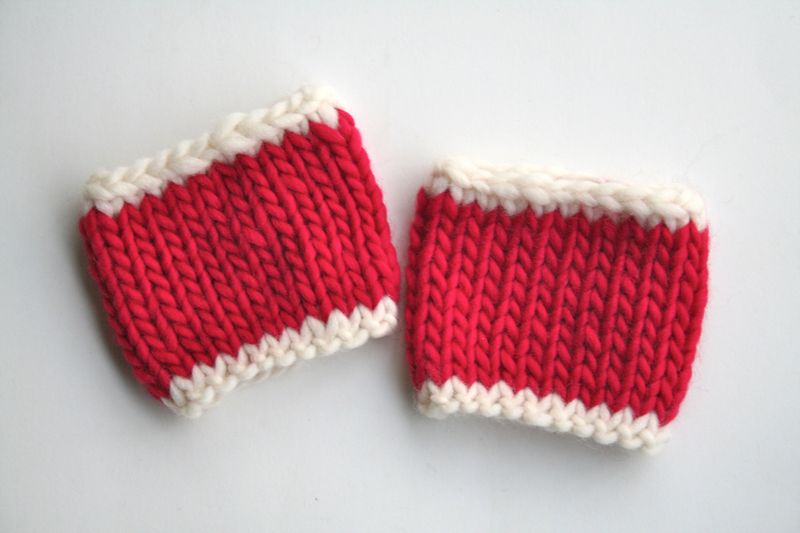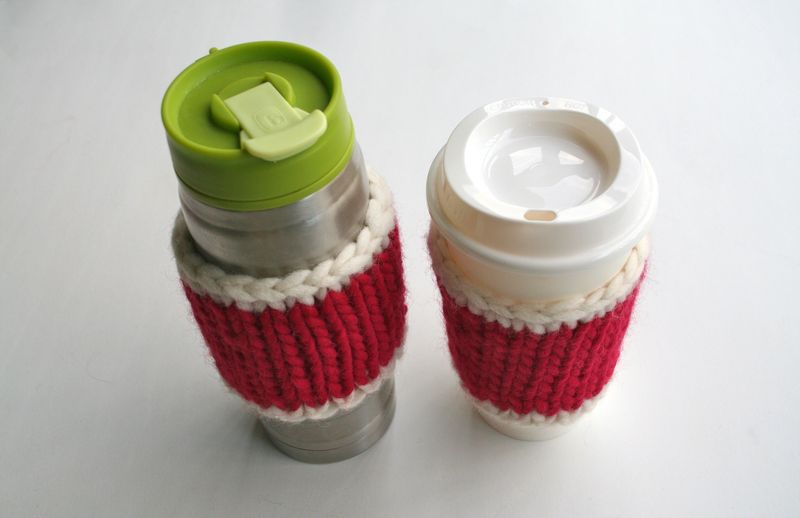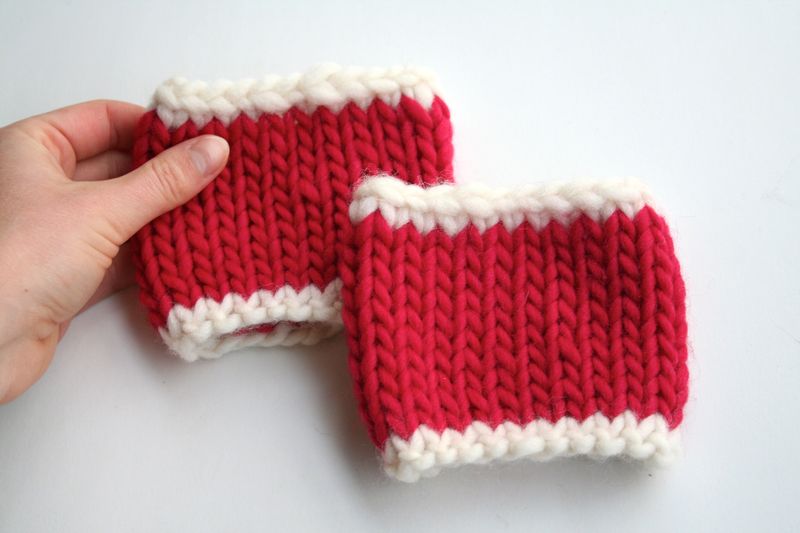 These also make good gifts for the person that you don't know what the hell to get for them or the obligatory office Secret Santa or a quick stocking stuffer. So many options! (And if you couldn't tell, I'm quickly shifting to holiday mode – yay for knitting season!)
Hope you have fun knitting up your cup cozies!
Thanks for stopping by!
Credits: Deanna Pickman