Cashmere is a beautiful fabric that is known for having a snug and comfortable feel to it. If you are like most people, then you know that cashmere is a luxurious fabric. You may not be aware of this, but there are many methods to get cashmere, and the quality of the cashmere you acquire will vary depending on your choice.
There is a variety of quality cashmere. Not every manufacturer obtains its cashmere wool from the same geographic areas, and not every producer places the same importance on maintaining environmentally responsible working conditions. Because of this, there are frequently significant swings in both price and quality.
Because of this, we have decided to provide you with a summary of the most well-known cashmere brands and the history of their respective companies. With this information, you will hopefully be able to locate the proper manufacturer for your needs.
19 Best Cashmere Brands:
Are you interested in purchasing a brand-new cashmere sweater? If that's the case, be assured that you're not the only one. There is a solid reason why cashmere is considered one of the most preferred fabrics for producing sweaters. It's cozy, velvety, and opulent all at the same time. Not to mention the fact that it is ideal for use throughout the chilly winter months.
If you want to get a cashmere sweater of superior quality, you should look into purchasing one from one of the most reputable brands now available. This article is going to take a look at the best 20 cashmere brands on the market today. So, without further ado, let's get the ball rolling here, shall we? The entirety of Luca Faloni's collection is underpinned by a quintessentially Italian quality and attention to detail that is precise. The entire collection is handcrafted in Italy from the utmost high-quality materials, and it comes with everything a guy could require to put together an impeccable capsule wardrobe.
This devotion to quality and local artistry is exemplified particularly well by the cashmere produced by the company. Regarding the production of its cashmere knitwear, Luca Faloni maintains a tight relationship with Cariaggi, one of the most prestigious cashmere spinners in the world. The cost of a cashmere sweater is often around the $200 level, and buyers have their pick of no less than 13 different color options.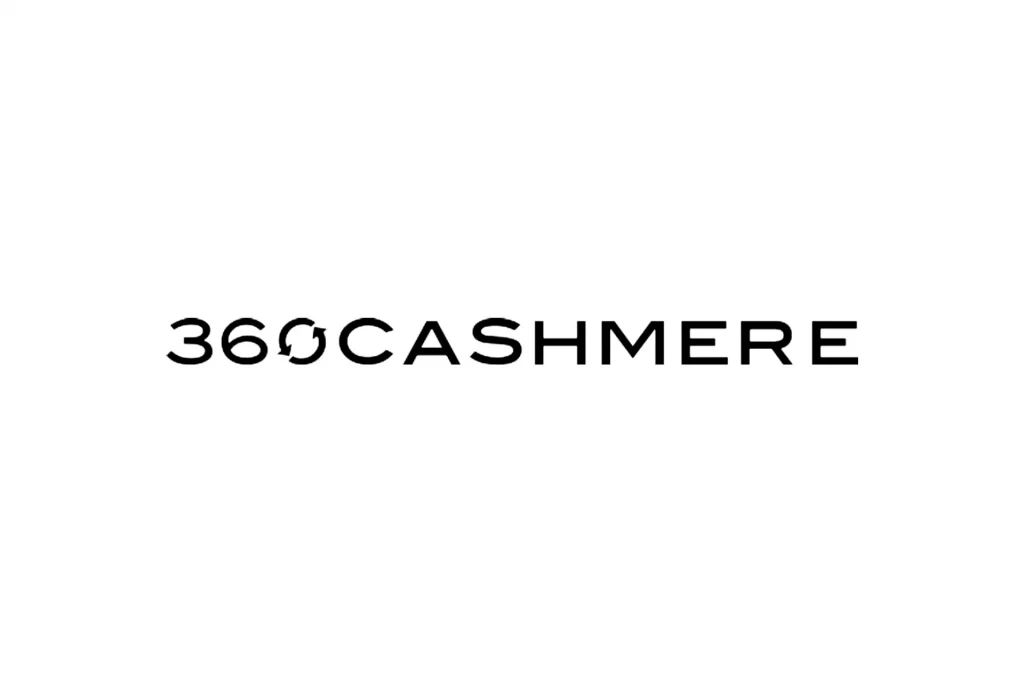 The Santa Monica-based company 360Cashmere is an online shop established in 2009 and specializes in providing ladies with cashmere knitwear of the highest possible quality.
The concept is influenced by the way of life in California, and the aesthetic blends beach chic with sultry elegance. In July 2013, they debuted their most recent and edgier line, Skull Cashmere.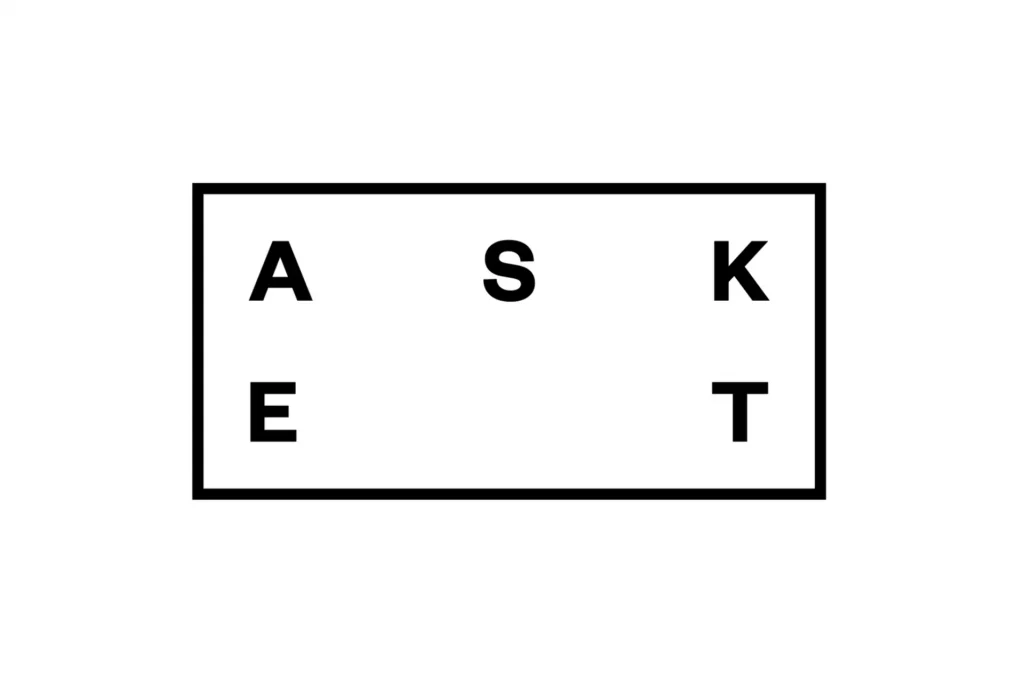 The ASKET brand of Swedish essentials has been a favorite of ours for a very long time. This no-frills, direct-to-consumer brand makes the conscious decision to keep its distance from current fashion trends to concentrate on delivering a carefully chosen assortment of classic necessities. The goal is to make these items as lovely as possible without venturing into the region of dubious price tags.
A cashmere sweater from ASKET will set you back £160, which, when you consider that these sweaters are spun from high-quality recycled cashmere in Italy and suit like a glove, is not outrageous. Choose from a limited palette of subdued colors, and if you want to be sure that it will serve you perfectly, you may even have the length adjusted to your specifications.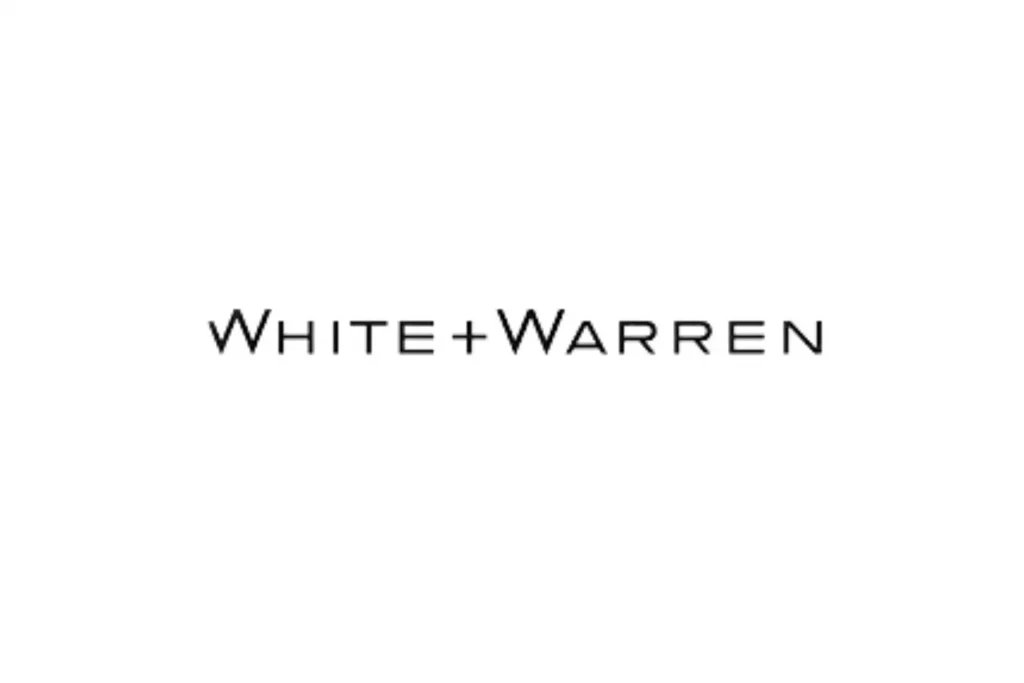 White + Warren was established in 1997 by Susan White Morrissey in collaborative efforts with a company owner who bought cashmere directly from Mongolian shepherds to produce knitwear for women that was reasonably priced despite its use of high-quality cashmere. White + Warren's mission was to make high-quality cashmere knitwear accessible to women at an affordable price.
Today, White + Warren manufactures fashionable and comfortable knitwear using materials such as cashmere, cotton, linen, and merino wool. The company places a significant emphasis on environmentally responsible production.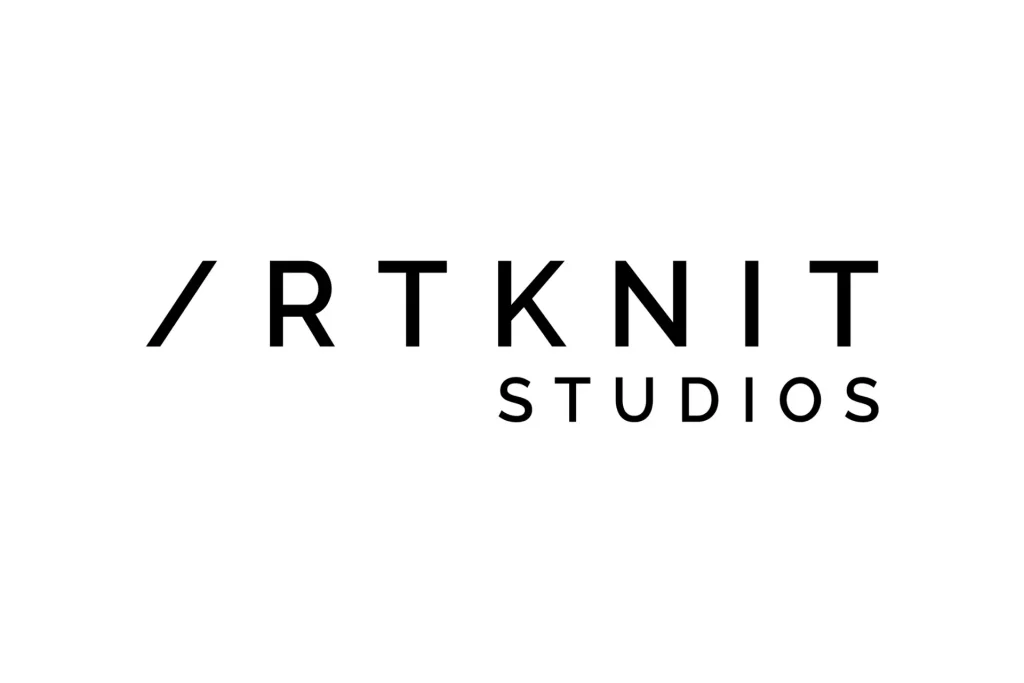 The motto "buy less, buy better" is the foundation upon which the Italian brand Artknit was established. The label creates all of its cashmere pieces in Biella, Italy, known as Italy's wool capital.
Because all the label's items are manufactured to order, the company generates no waste in its business. In addition to this, Artknit only uses natural fibers in its projects.
Upcycled cashmere and what Artknit calls its "Grade-A" cashmere are the two kinds of cashmere that may be used to make sweaters out of cashmere.
The higher quality yarn in the second option results in a slightly higher price tag; nonetheless, both options are incredibly plush, comfy, and wonderfully crafted. Both are manufactured to order and handcrafted in Italy for a price that is less than £200 and £300, respectively.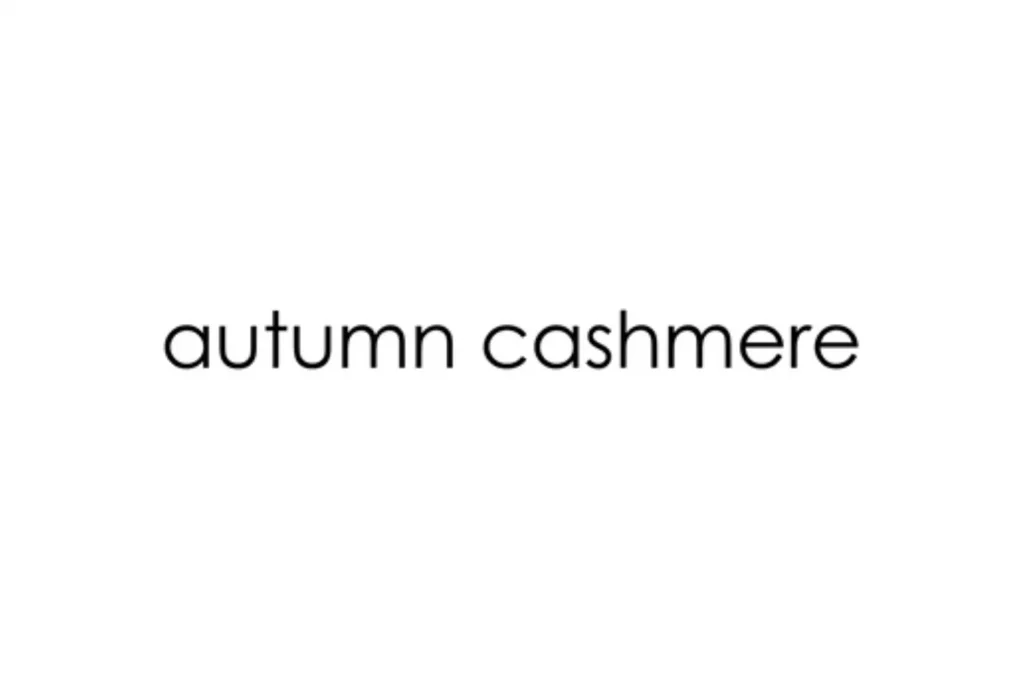 In the year 1995, New York City was the location where Autumn Cashmere first opened its doors. Since the launch of their first collection 22 years ago, they have amassed a considerable amount of notoriety for the originality of their knitwear.
It is healthy knowing that the most prominent manufacturers in Italy obtain their cashmere strands from Autumn Cashmere and Alashan, which isn't an exception to this rule.
The Autumn Cashmere company has rapidly risen to become one of the most successful knitwear businesses in the world. It has been highlighted in various publications, such as Elle, Teen Vogue, InStyle, Vogue, and Lucky, to mention just a few of these publications.
Autumn Cashmere is constantly expanding its product offering by introducing new and innovative clothing lines for both men and women interested in fashion.
If you want to shop the Brunello Cucinelli line, you'll need a wallet that's bursting at the seams, but it won't stay that way for long. This Italian powerhouse of "Sportivo chic" (Cucinelli's words; not ours) is just as well known for its outrageous price tags as it is for its wonderfully constructed garments, but the cashmere knitwear that the company produces is what has made it genuinely famous in the fashion world.
Cashmere clothes from Brunello Cucinelli are widely considered among the finest available worldwide. What else would you anticipate from a person who has been given the title of King of Cashmere?
A sweater from this billionaire's favorite brand might run you anything from one thousand to two thousand dollars. Because of this, it is not within the financial means of the vast majority of guys, but if you can purchase one without going bankrupt, then more power to you.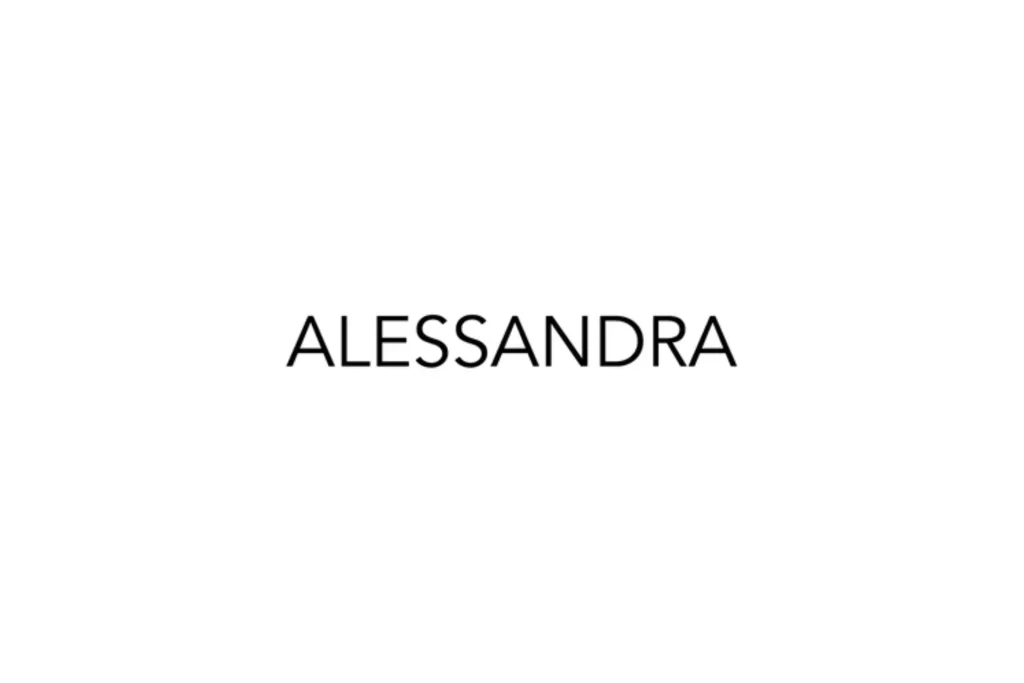 Sandra Brand is the one who started the Alessandra Cashmere company five years ago. This label is recognized all over the globe for the luxurious cashmere clothes that it creates for women.
Alessandra Cashmere, among the most reputable companies in the cashmere industry, gets its yarn from farms in Inner Mongolia. The designs for Alessandra Cashmere's goods are developed in the company's headquarters in Melbourne, while the actual manufacturing takes place in China, where quality control is of the highest standard. The Alessandra line exudes all things feminine while still being clever and inquiring.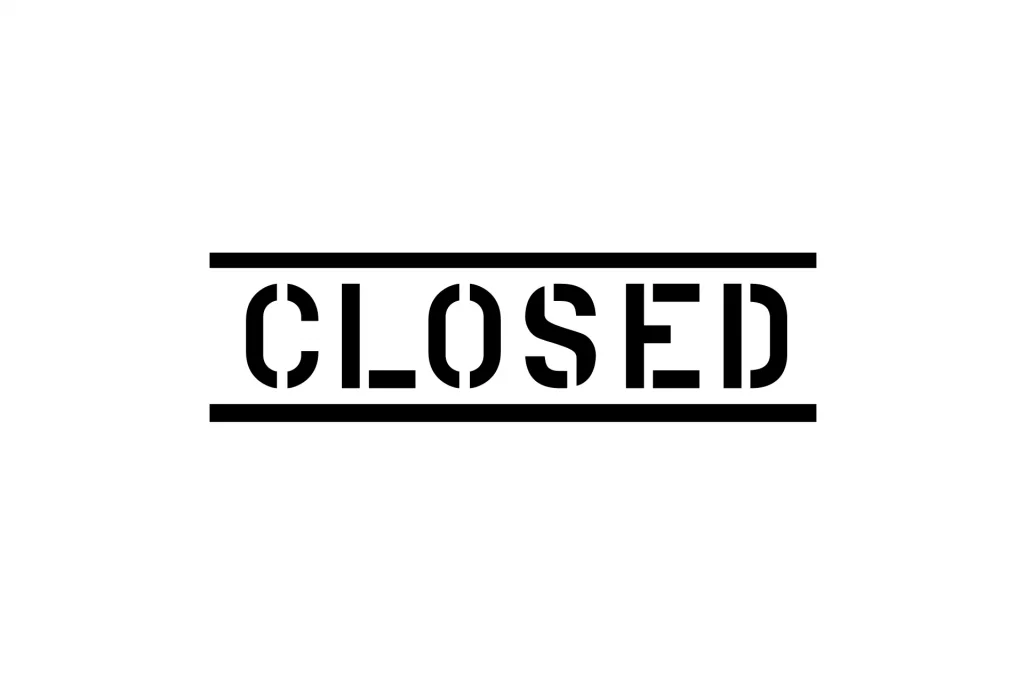 In the late 1970s, Closed started as a denim brand, but the company has since evolved into a full-fledged fashion label that features men's and women's ranges—also as some fabulous knitwear made from cashmere.
The company not only manufactures cashmere mixes that are more reasonably priced, but it also sells knits that are made exclusively of high-quality cashmere. Closed is well suited to accommodate this option, which is a terrific way to be engaged in the activity without entirely draining your money account. Choosing an option that combines wool and cashmere is a great way to get involved.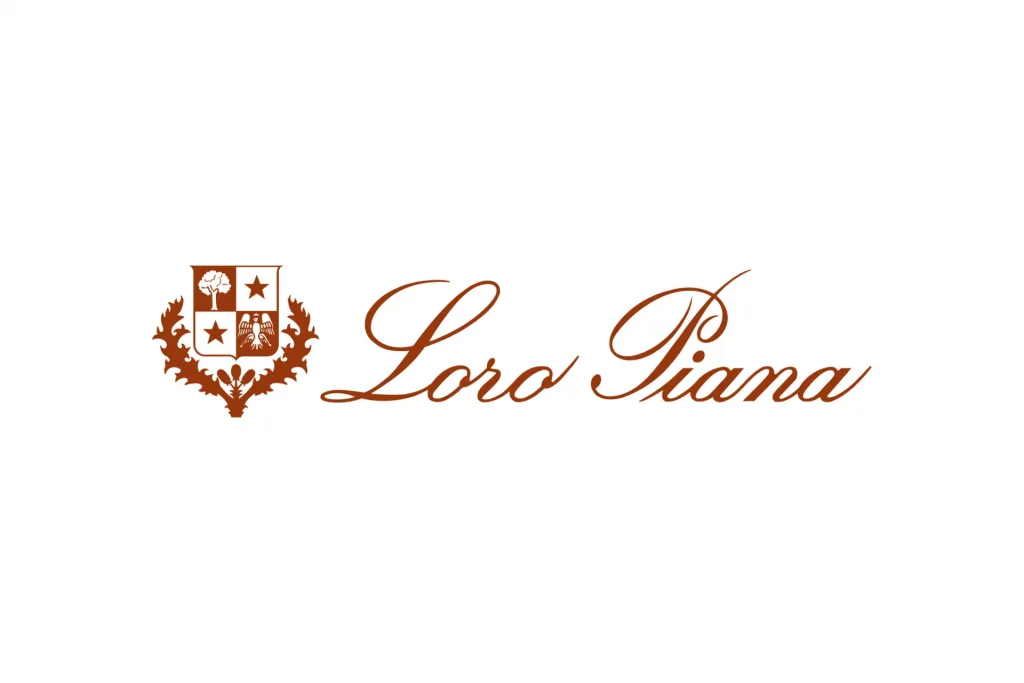 Loro Piana is an Italian fashion company founded in 1924, which initially specialized in producing delicate fabrics and yarns.
In 1812, under the direction of Giacomo Loro Piana, the line began trading in woolen goods as merchants. Today Loro Piana is regarded internationally as the leading cashmere producer and seller of the world's finest wool, the Globe.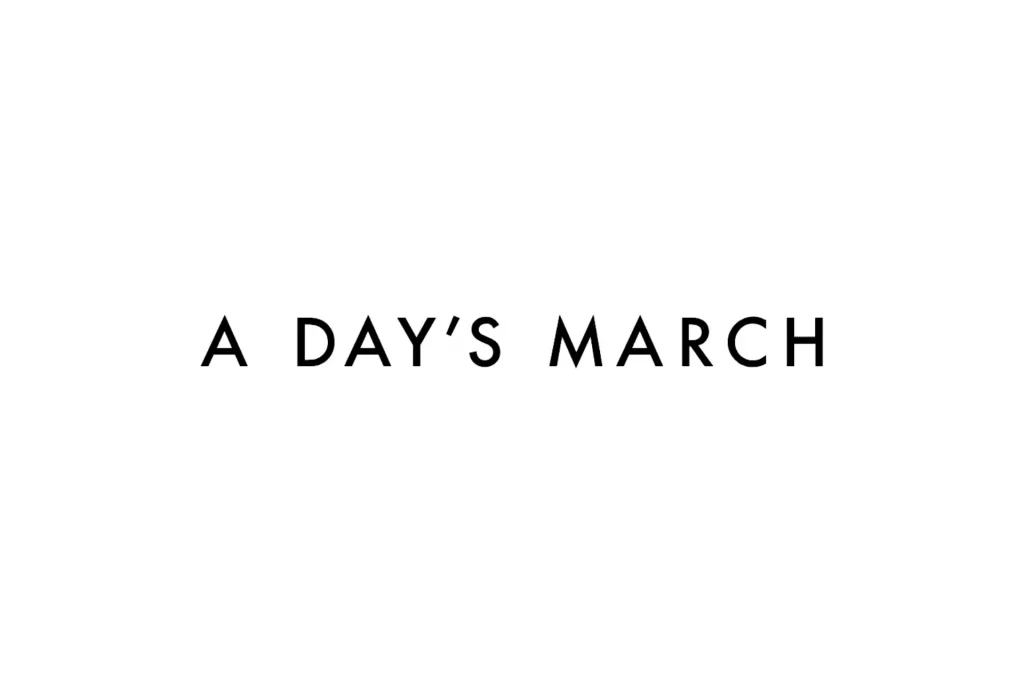 A Day's March, based in Sweden, makes timeless basics of the highest possible quality and distributes them to customers directly. This indicates no retail markups, which translates to the highest quality clothing available at the most competitive prices.
This label would be an excellent place to begin building a great capsule wardrobe, and cashmere sweaters are just one of the many things it does wonderfully. This brand would be a fine place to start if you want to develop a solid wardrobe.
The cashmere crew neck from A Day's March can be purchased for £155 and comes in eight versatile colors. If you want to add cashmere to your winter coat but are on a tight budget, this is a good alternative because the pricing is beautiful for a cashmere sweater made entirely of cashmere.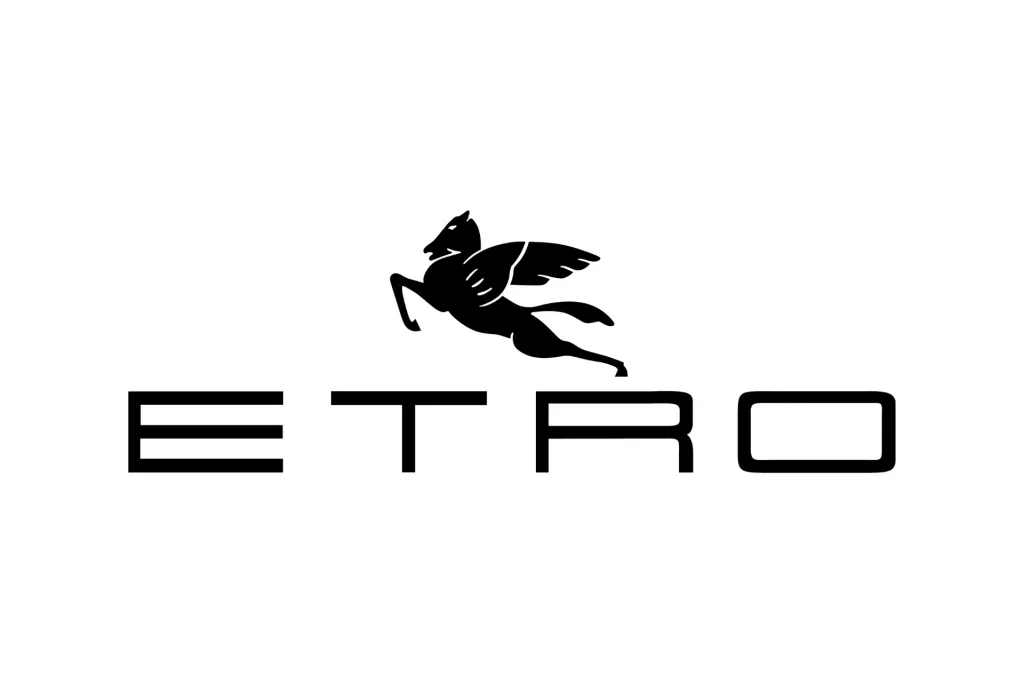 ETRO is a luxury fashion company with its headquarters in Milan, Italy. The brand caters to consumers with a high disposable income.
Since 1968, it has been regarded as the benchmark of Italian style worldwide. Etro creates exquisite apparel and accessories for both men and women, beginning with an education in fabrics and paying close attention to the minor details.
The Etro brand is well-known for its utilization of vivid hues and, beginning in 1981, its usage of the paisley pattern as a recurring motif in its designs.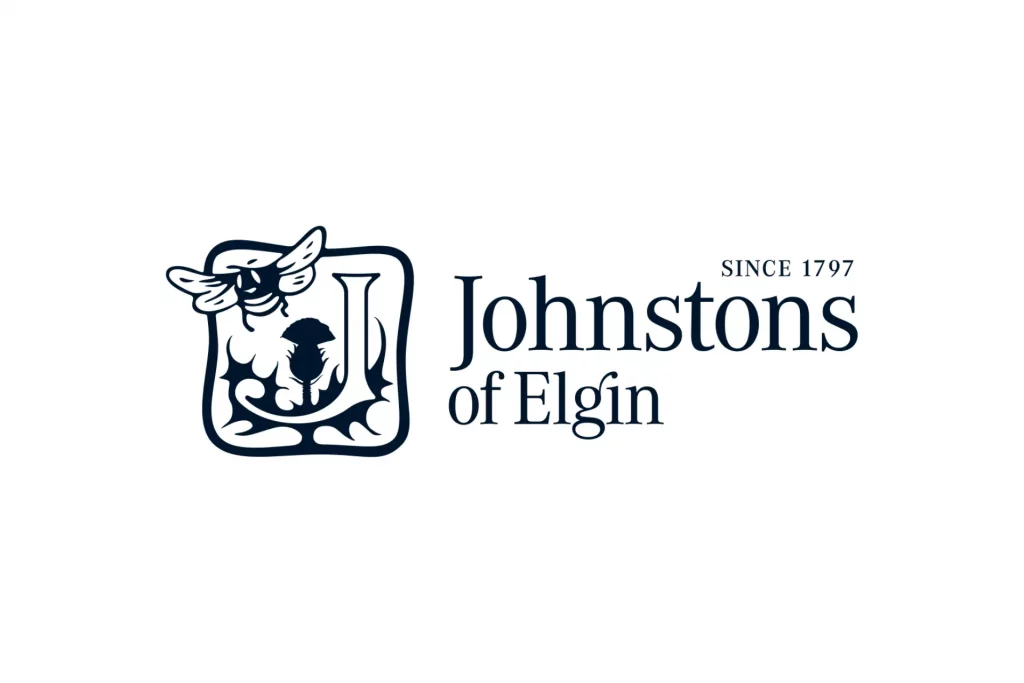 Since the early 1700s, Johnstons of Elgin has been creating exceptionally high-quality cashmere clothes. Today, the brand is a fully-fledged fashion house that has even presented at New York's Fashion Week. This Scottish institution could be the right brand for you if you're looking for a high-end cashmere sweater with a high-fashion twist.
Because cashmere is Johnstons of Elgin's area of expertise, customers have a wide variety of choices at their disposal when it comes to selecting a sweater. This firm creates various products, ranging from lightweight quarter-zips to cable-rib crew necks.
Although the prices and styles may differ, one thing that is constant across the spectrum is that everything is handcrafted in Scotland to the best possible standards. This is the one thing that remains consistent across the range.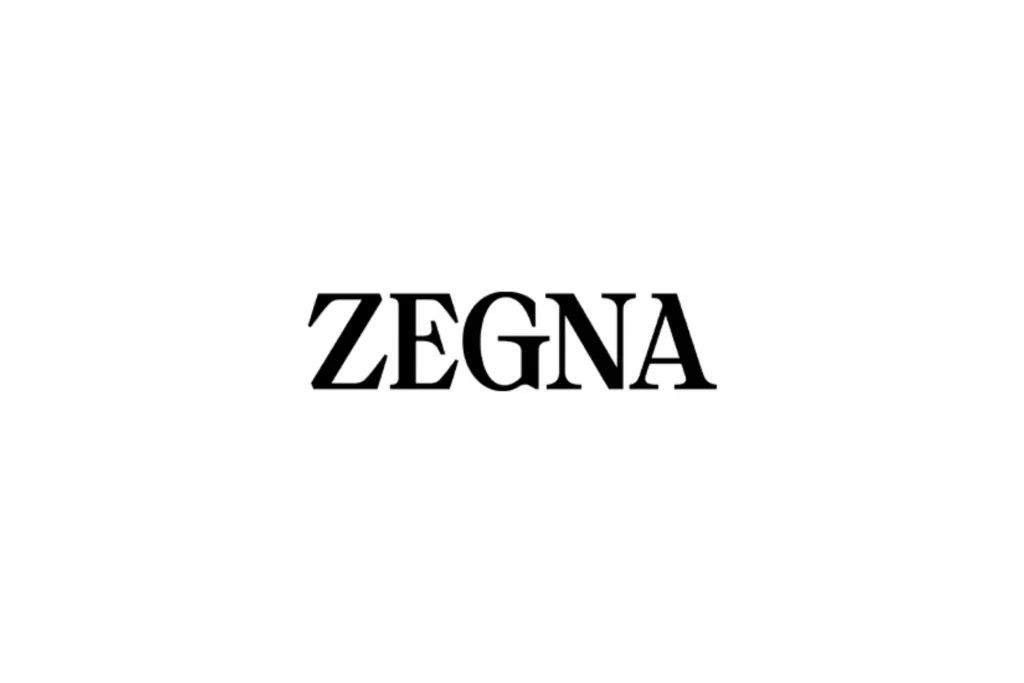 The woolen business that would later become Ermenegildo Zegna's namesake trademark was established in 1910. It gained prominence rapidly as a producer of high-quality textiles, a trait for which it is renowned today.
Cashmere, in particular, has been an integral component of the brand for a long time. From the beginning, sumptuous knitwear has played a significant role in the company's seasonal collections.
Casheta is the name of the substance that the brand utilizes. The cashmere and silk combination is unbelievably smooth and reeks of luxury, but it is not at all pocketbook friendly. If you have your eye on one, you should be prepared to spend more than $900 on a Casheta sweater.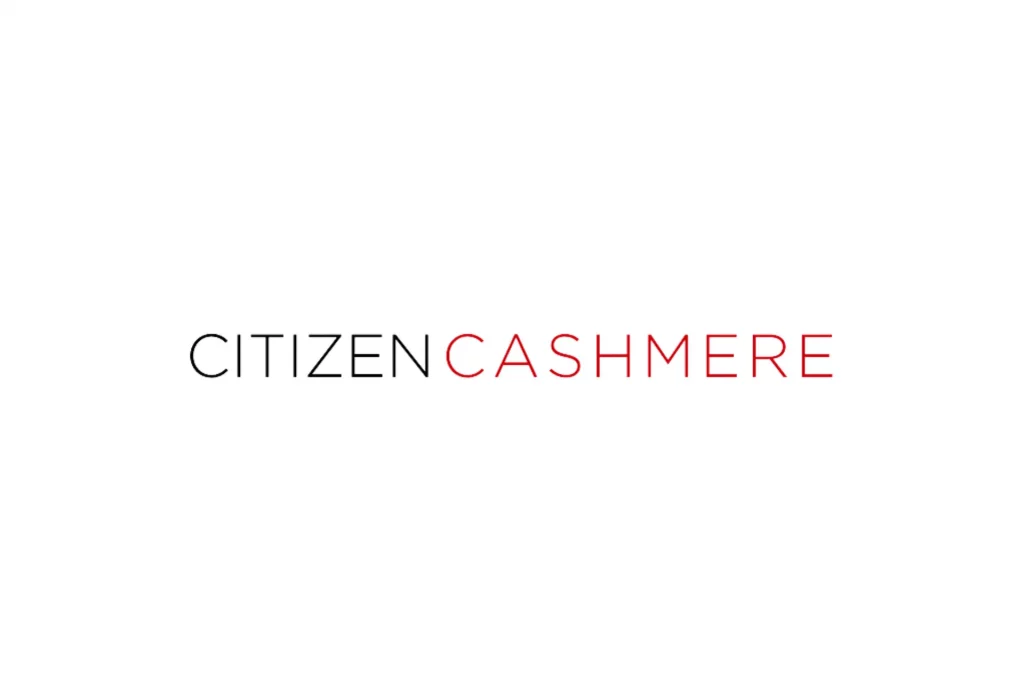 In the year 2012, a French fashion designer by the name of Roger Guanine established the brand Citizen Cashmere. Hoodies made from cashmere are Citizen Cashmere's area of expertise in product manufacture. For more than three decades, Roger Guanine has been supplying European design firms with cashmere knitwear that he has manufactured.
They create both lovely and good quality cashmere, and their pricing is reasonable. Additionally, they are one of the few cashmere businesses that have adopted an eco-friendly philosophy.
This company has been relatively famous among celebrities over the years, as evidenced by the fact that Kylie Jenner was spotted wearing a Citizen Cashmere sweatshirt in an episode of "keeping up with the Kardashians," the reality program that her family stars in. They not only provide beautiful and high-end cashmere things, but the pricing for all of their items is surprisingly reasonable.
16. Banjo & Matilda: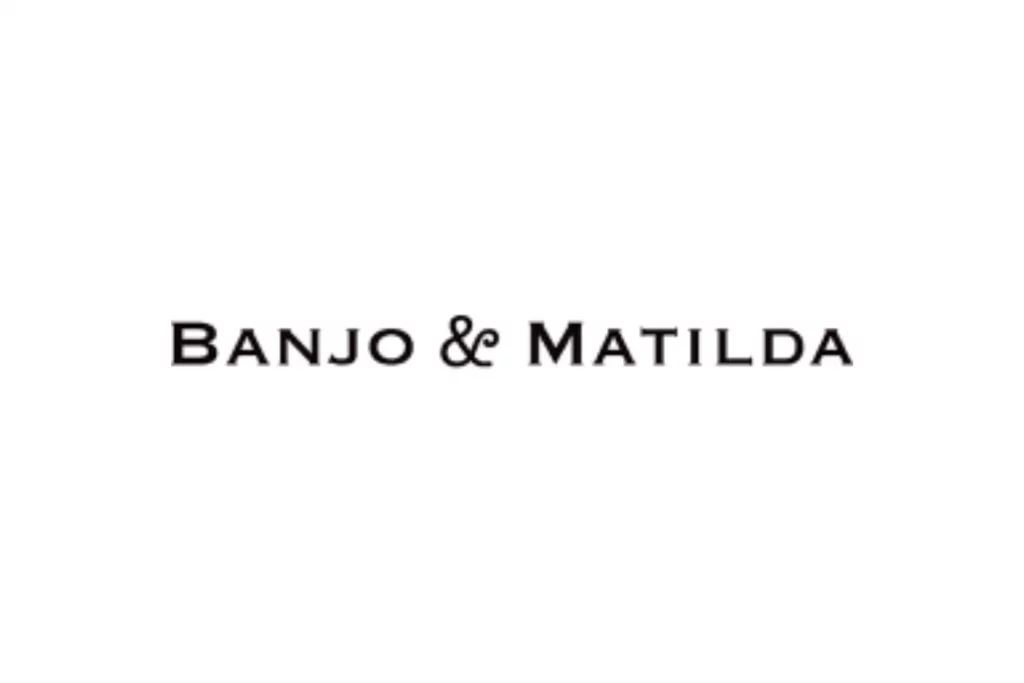 In 2008, Banjo & Matilda was formed in Bondi Beach, which is located in Australia. They provide luxury goods that are among the very finest in the business at costs that are far more reasonable than one might expect.
Their designs are geared for the contemporary lady, who also serves as the creative driving force behind many of their plans. This luxury company also provides luxury yarns that are of the highest possible quality and have an indefinite shelf life.
Banjo & Matilda takes great pleasure in its assortment of hip cashmere and the immaculate patterns it creates for its products. The company was founded on the principle that luxurious goods do not need to be sold at outrageous rates; hence, the prices of all of their items are kept to a minimum and are inexpensive.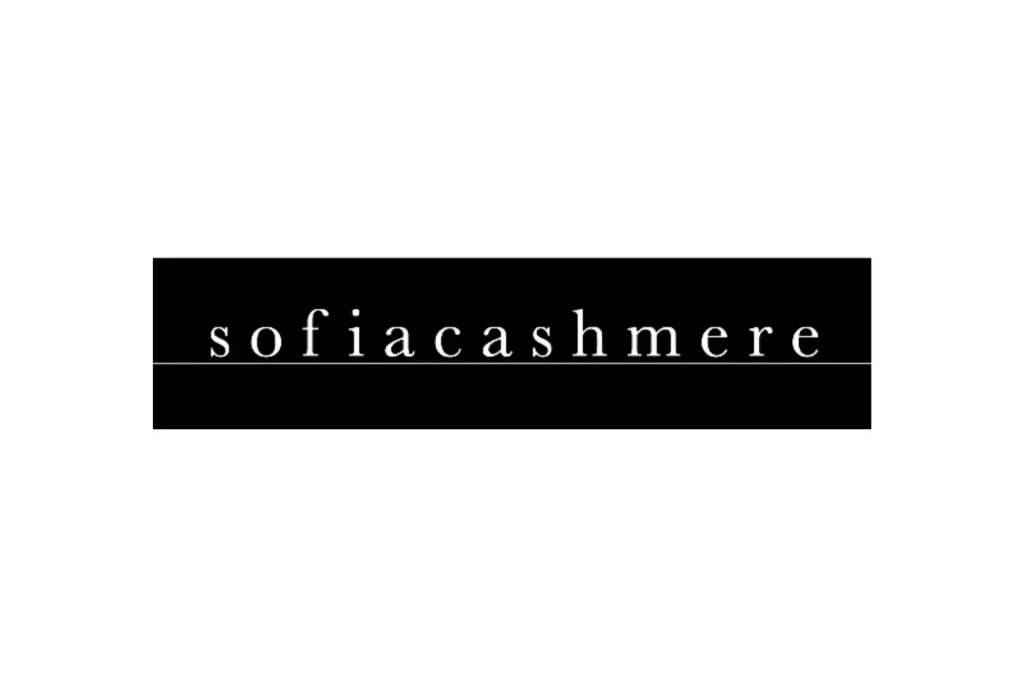 Cashmere has been the primary focus of Sofiacashmere, a company operating for over six decades. When it comes to their cashmere manufacture, they make use of some of the most luxurious and supple cashmere yarns possible, which come straight from goats in Mongolia and China.
They also manufacture some superbly created cashmere travel sets and robes that have been developed to provide users with a friendly and plush feel when worn by the wearer. The Sofiacashmere brand is more than simply a cashmere label; instead, it is a lifestyle concept that sells the most luxurious cashmere available anywhere on the globe.
Their goods have gained much traction among businesses, and many now favor giving them away as corporate presents. This company, owned and operated by a family, has been working in the cashmere market for a long time, making them a formidable competitor in the sector.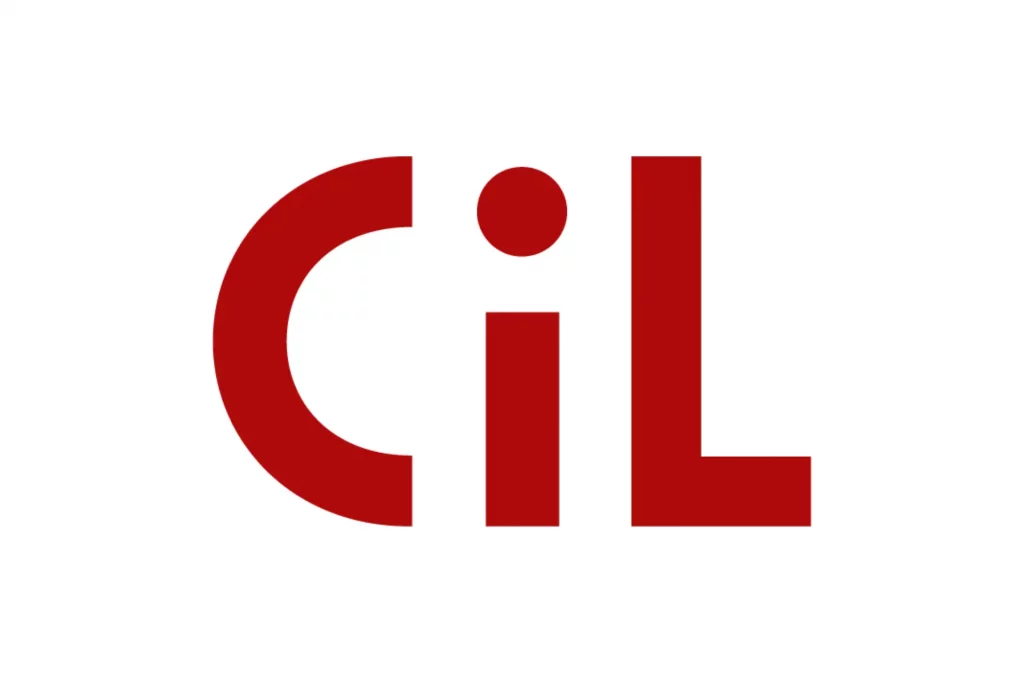 Cashmere in Love is a premium company specializing in ready-to-wear garments and was established in 2007. This brand is steeped in old-world sophistication, as seen by its confident and daringly feminine aesthetics and its oblique reference to various borrowed male forms.
The company's creator, Esra Bezek Dikencik, had the vision to create something truly unique with this brand, and he was successful in doing so. She re-envisioned cashmere as a modern contemporary textile to develop bold and fashion-forward apparel that offers more than the typical slouchy jumpers. She produced these garments using cashmere.
Items like their flared cashmere pants and fringed geometric sweaters are good examples of their minimalist approach to design, emphasizing excellent cut and clean lines in their garments. This company's collections have successfully realized the brand's mission of making it possible for women to incorporate cashmere into their routine lives and the clothes they wear.
Their creations feature provocative shapes and colors, giving ladies the impression that they are on the cutting edge of fashion.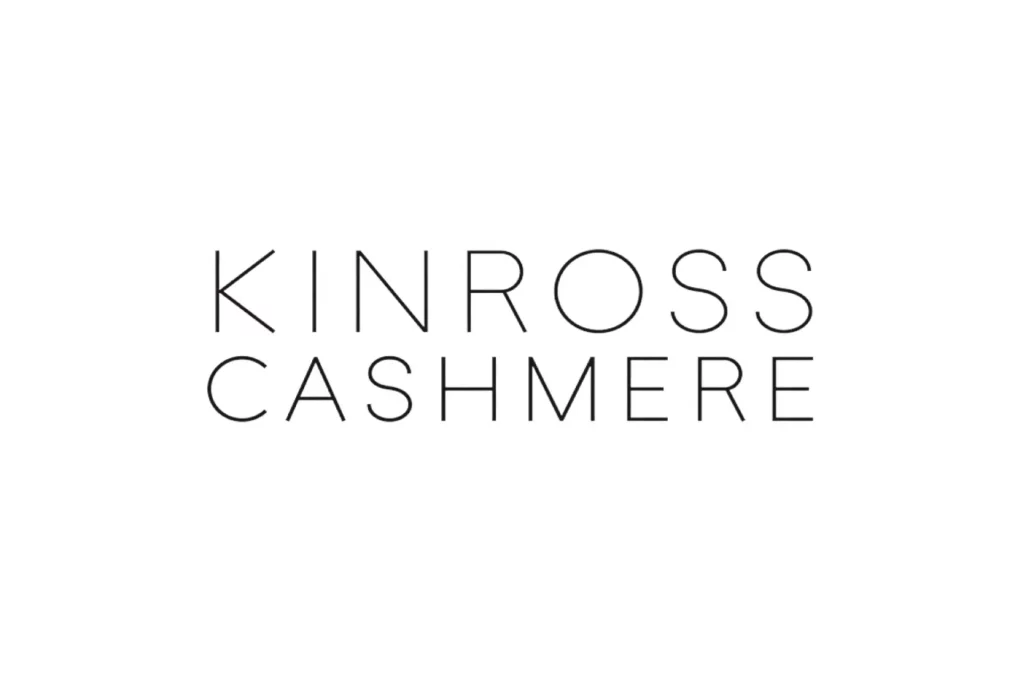 Approximately twenty years ago, the well-known multinational firm Kinross Cashmere established its headquarters in Kinross, Scotland. Since its inception, this company has rapidly expanded worldwide, opening new locations in cities such as Boston, New York City, and Shanghai.
Kinross Cashmere has been in the business for over 20 years, equipped them with the expertise and knowledge necessary to manage a worldwide cashmere brand. This is one of the reasons why they are considered to be among the best cashmere companies in the world today.
In addition, the firm's manufacturing strongly emphasizes social science and environmentally responsible practices. This may be observed in their compliance with Europe's highest criteria for manufacturing cashmere.
They make a variety of garments, such as cardigans and sweaters, but the assortment of wraps and scarves they offer is regarded as their finest work. They provide outstanding support to their customers in addition to selling items of the highest possible quality.
Frequently Asked Questions:
Is the cashmere from Scotland the highest quality?
In particular, Italian, Scottish, and Hong Kong producers have a propensity to have high expectations for the material they utilize in their designs, in contrast to their Chinese counterparts, who are hit or miss in this regard. Cashmere apparel of the highest quality may be found from trusted manufacturers such as Scotland's Pringle and Italy's Ballantyne, dating back a century or more.
Is the cashmere from Mongolia the highest quality?
Because it is so cold in Mongolia, the goat's fur grows much more densely, making Mongolian cashmere the finest in the world. GOBI maintains direct relationships with the nomadic herders of Mongolia, who derive raw materials from their herds and depend on selling their pure cashmere to producers for most of their annual revenue.
What is the highest quality cashmere available?
These grades may be divided into three categories: an A, a B, and a C. The breadth of each cashmere hair of grade C cashmere, which is the lowest quality, is around 30 microns. Cashmere, classified as grade B, has an average width of 18 and 19 microns per hair. The highest quality cashmere is grade A.
Is it a good idea to invest in cashmere?
Yes! Definitely! Cashmere can be knitted into the coziest and warmest sweater you could ever imagine while remaining so lightweight that it won't cause you to overheat. However, this is only the beginning of cashmere's worth; it is also highly durable. Let's speak about the benefits of getting cashmere apparel and why it's worth the additional financial outlay.
Bottom Line:
The sensation of cashmere on the skin is unparalleled; it is a sumptuous material. It is ideal for those chilly winter days and nights when you want to huddle up in something toasty and cozy. Be sure to check out some of the companies we've mentioned if you're interested in purchasing a cashmere sweater, cardigan, scarf, or another item of clothing of superior quality. We have every confidence that the quality of their things won't let you down.