It is important to have high-quality products. Having to replace your vehicle tires too soon, having a pair of jeans ripped, or having an uncomfortable night's sleep on a poor mattress is how quickly you may learn.
To ensure that their consumers are not inconvenienced by a product that does not function properly or is unpleasant, GRIP6 is committed to producing high-quality items. Who doesn't like a good pair of socks from time to time? Whether you're walking about in your favorite pair of shoes or just sitting around the home, the correct socks can instantly transform your look.
That is why having a decent pair of socks is vital. Unfortunately, selecting the correct pair of shoes may be a difficult task. That is why we are doing a review of the Grip 6 Socks. These are the ideal socks for athletes or anybody looking for a sock that is both comfortable and fashionable. My personal experience with Grip 6 Socks will be discussed in this post. Let's have a look at how they vary from the competition.
Brand History: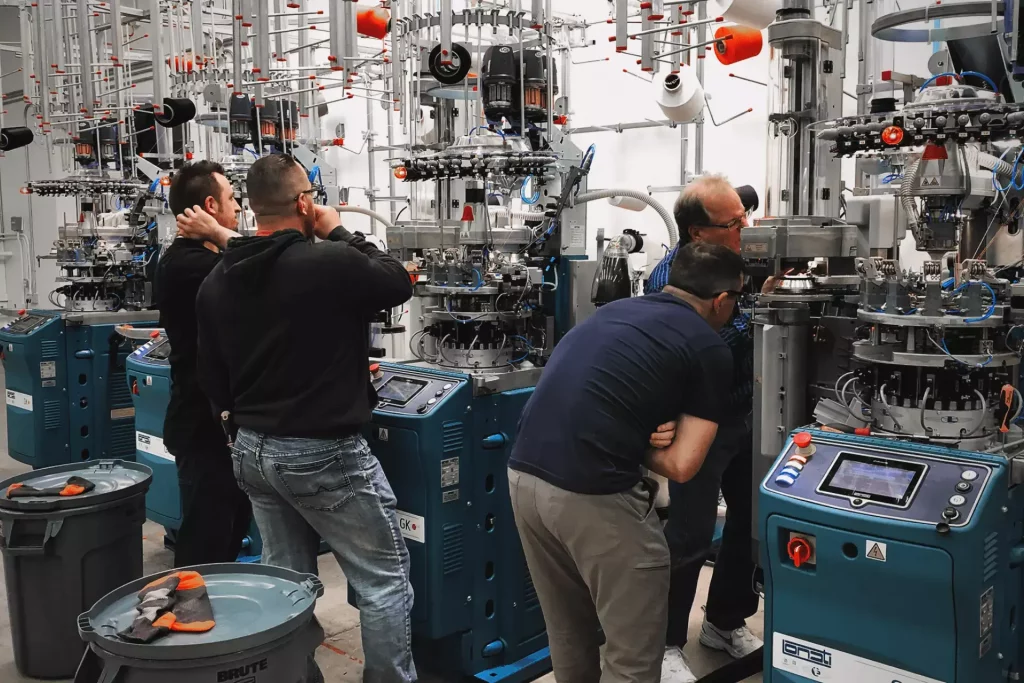 GRIP6 is a corporation that has a well-defined goal and mission statement. BJ Minson founded the company to produce high-quality, American-made items. The company's first product was a belt, but they have now expanded their offerings to include wallets and socks.
The enthusiasm for excellence that BJ & company has for their products can be felt when you look at their website. You won't have to replace high-quality items as often when you make high-quality items. When you manufacture them in the United States, you invest in our communities.
First Impressions of Grip6 Socks: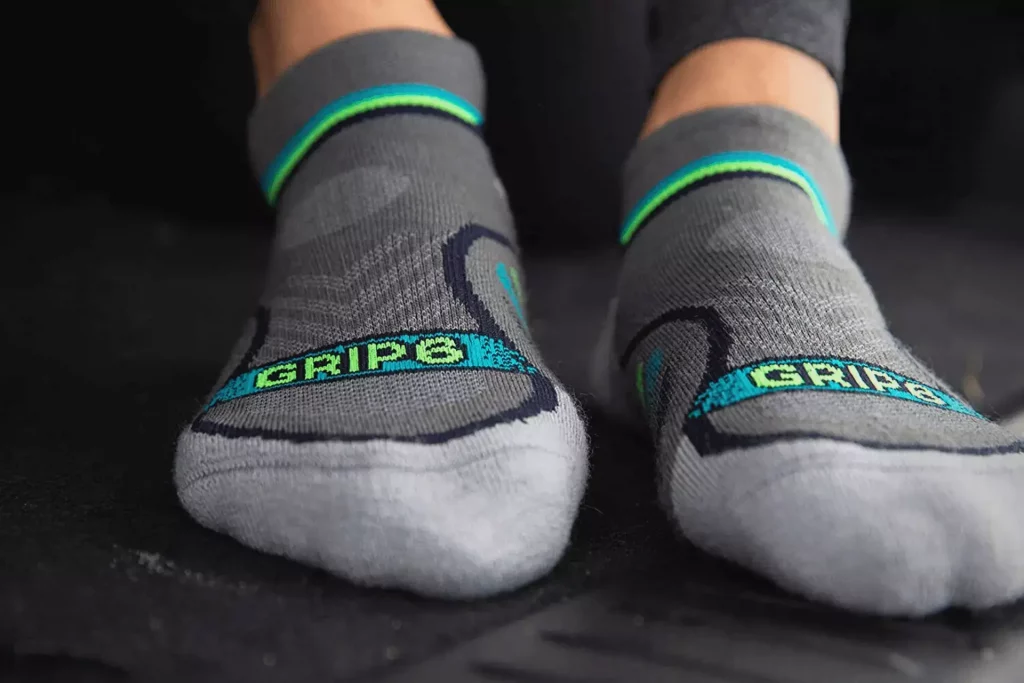 I couldn't contain my excitement when I received these socks. When I ripped open the package, I was surprised to find that the socks were considerably lighter than I had anticipated. Although they aren't very thick, they have a light, breezy feel.
At first glance, I could tell that these socks would be ideal for the transitional seasons, but they could be too hot or too cold for the summers and winters.
I ripped open both packages and slid each pair of socks over my feet as soon as they were opened. Of course, I was eager to get my hands on that first pair of socks and enjoy them the most.
And, let me tell you, it was just fantastic. You're probably only interested in learning more about these socks, not my emotions about them.
These GRIP6 socks have a level of stretchiness that is just in the center of the sock range. However, they aren't as form-fitting as some other sports socks, such as Darn Tough socks, and they aren't as supple as your normal athletic sock. This feature is one of my favorites because the minimum compression increases total mobility.
The ankle socks raised perfectly over my La Sportiva trail walking shoes while still protecting my ankle, which was a perfect fit, in my opinion. The longer crew-height pair was compressive enough to keep in place on my calf as I went around the block with my dogs in tow. However, I'll need to give it more time to see whether there's any bunching or slipping in the fabric.
My first concerns regarding this longevity were because they are made entirely of Helle Rambouillet Merino wool. However, because GRIP6 has included stronger knitting in the heels and toe box, I feel these will survive for a long time to come. As long as the stitching is in good condition, that is.
GRIP6 Sock Quality:
Now that we've learned about GRIP6's objective to manufacture high-quality items in the United States, we should consider whether or not their products are truly exceptional. After putting their socks through a rigorous testing process, they met and even surpassed our high expectations in this area.
Wool Crew Socks: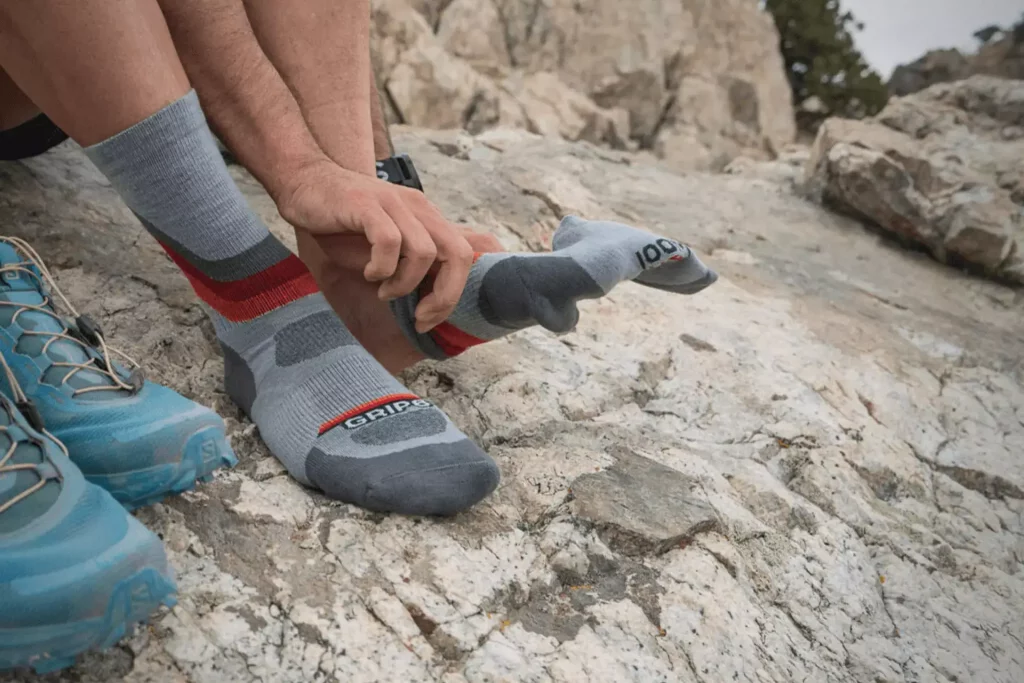 The crew socks are a larger version of the ankle socks constructed using the same yarn blend and knitting method as their ankle-length counterparts.
The cuff rises to 3-4 inches above the ankle and is broad enough to accommodate a bigger calf comfortably. The crew socks have a wave design in navy, baby blue, and grey that looks particularly good on the front of the sock.
Wool Ankle Socks: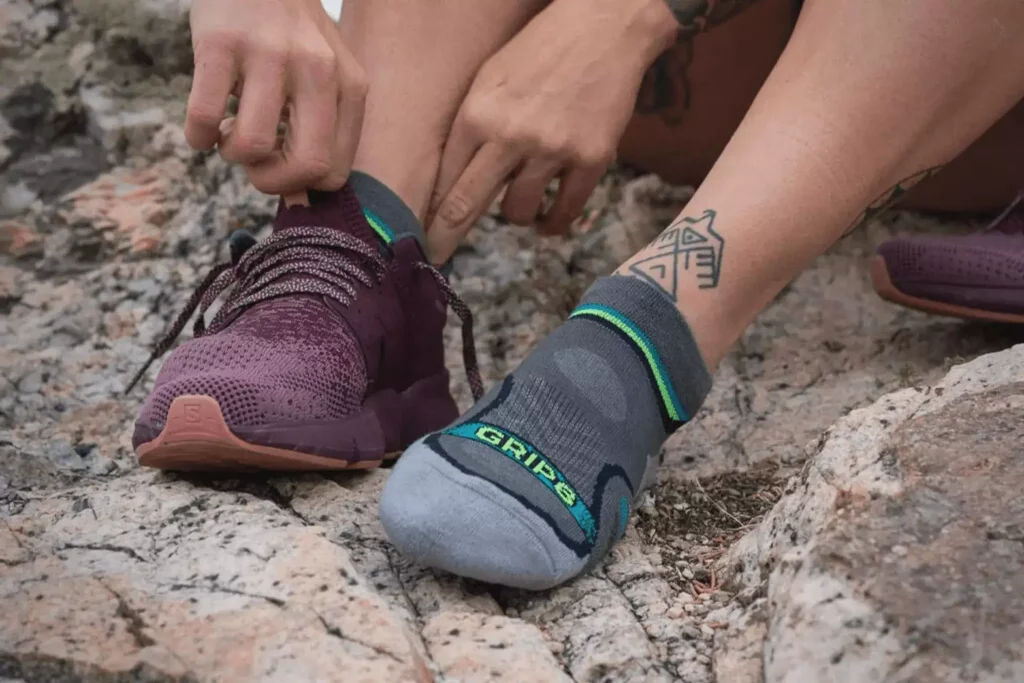 To keep the weight of the socks down, a yarn combination that contains just 40 percent wool and 58 percent nylon, and 2 percent spandex was used. On the other hand, the wool is high-quality merino, and the socks, despite the presence of nylon, do not have an artificial feel.
The ankle socks include a cushioned footbed and are made of a complete terry knit, ideal for any activity requiring you to be on your feet for long periods. In addition, there is a generous quantity of elastic in the ankle cuff to ensure that they do not slip down on your foot while you walk.
Sock Style:
For visual design, socks may be intriguing to observe. Some are designed to be fashion statements, while others are meant to take a back seat in a person's wardrobe and allow the rest of the outfit to show through on its own.
GRIP6 socks fit into a distinct category from the ones we often find among sock manufacturers that strongly emphasize athletic performance.
The firm employs beautiful color palettes and jacquard knitting to draw attention to the many technical characteristics of the socks they produce. A pair of GRIP6 shoes tells you that they are focused on efficiency and durability just by looking at them!
This is reflected in the attention to detail in the design, with the size of each sock printed on the inside of the cuff. The words "USA WOOL" are printed on the bottom of each pair of socks, corresponding to the brand's aim of producing high-quality items created in the United States.
GRIP6 Merino Wool Socks: Dryer and Washing Test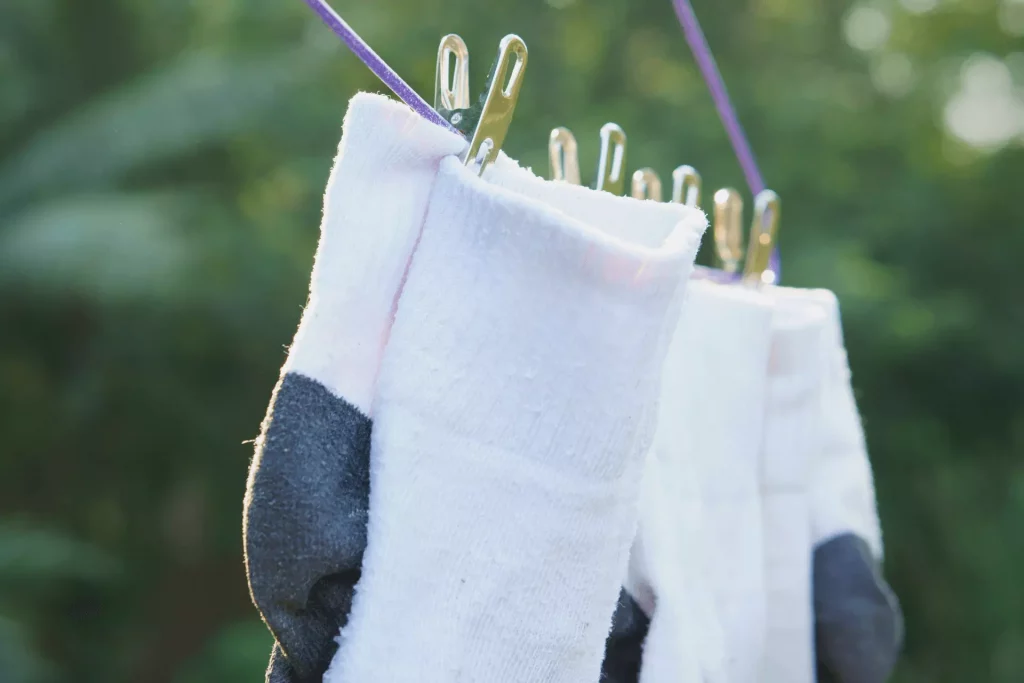 Merino wool is a delicate fabric in and of itself, and this is no exception. When Merino wool is not properly cared for, it can develop pinholes and lose its toughness. Consequently, I must put these GRIP6 socks through the washing machine to determine their useful life expectancy.
I was a little concerned about putting these socks in the laundry. I was in love with them, but I didn't want them to break apart after only one wash. Fortunately, they were in good condition.
The photo shows that some loose threads have been removed, but some of the fuzzies have remained, as can be seen. Because it's normal, I'm not going to deduct any points from them. In other words, the pilling was brought under control by the washer and dryer.
I was also worried about shrinking and stretching, which was another consideration. When Merino wool is exposed to excessive moisture or heat, its shape might become deformed. However, even after being tumble dried, the form of these socks remained intact.
Briefly stated, any wool goods can be a pain to clean when washing. Fortunately, you won't have to be concerned about anything with this GRIP6 because they passed the wash test.
What I Liked About Grip6 Socks:
Performance: These socks held up well in hot, humid weather, even though they are probably best suited for use in the spring and fall. In colder weather, you may wish to choose a thicker pair of shoes.
Odor-Proof: There is no odor coming from the packaging. After three days of use, there is no odor. Even though they contain just 40% wool, these socks are evidence that they are completely odor-resistant.
The Ability to Be Versatile: Many Merino wool socks are designed for certain purposes. GRIP6 socks are marketed as "hiking," I believe they are a wonderful pair of socks for everyday wear.
The Company's Expertise: GRIP6 socks offer some of the most advanced technical features available. Their unique ideas and professional experience were evident throughout the presentation.
Guaranteed for Life: Incredibly, you can buy one set of these socks and have them for the rest of your life! It only shows that GRIP6 is a company that believes in what they do, and I believe in it as well!
Made in the United States: This product was sourced, developed, and manufactured in the United States.
What I Didn't Like About Grip 6 Socks:
Merino Wool Percentage: I'm an ardent Merino wool fanatic (as you likely could already tell). It would be good if GRIP6 could integrate more wool while still preserving its existing performance characteristics.
Sustainability: I'm still concerned about long-term sustainability and removing the pilling during the wash test. GRIP6's lifetime warranty, on the other hand, provides some comfort.
Color Options: Each sock is available in three different colors; however, most are gray. It would be good to see more opaque colors (green, brown, and so on), especially for the crew socks, but that is not a need.
Frequently Asked Questions:
What are these socks intended to accomplish?
GRIP6 is an excellent choice for when you want a pair that is both warm and breathable. They are particularly well suited for outdoor activities such as hiking but comfy for everyday casual use. When seeking to accent an outfit or create a fashion statement, these socks are not the first thing that comes to mind, but that is also not their intended goal.
Bottom Line:
We hope you found our article about Grip 6 socks informative and interesting. Sporting a beautiful pair of compression socks, the Grip 6 socks are ideal for athletes, runners, and anybody looking for a comfortable pair of socks. These socks are available in several colors and are appropriate for both men and women.
---
Featured In