Ridge Merino is a relatively unknown brand situated in New Zealand and produces goods made of merino wool. They provide a few ideal things for traveling and are specifically created for the seasoned traveler.
The wool they produce is often among the finest and most luscious available. Ridge Merino is a firm that specializes in high-performance gear that is designed both for and for people who like being outside.
They concentrate on producing next-to-skin items made of Merino wool that are priced lower than the standard in the industry but are of comparable quality. In this Ridge Merino review, we will look at all of the different components of their clothes.
History of Ridge Merino: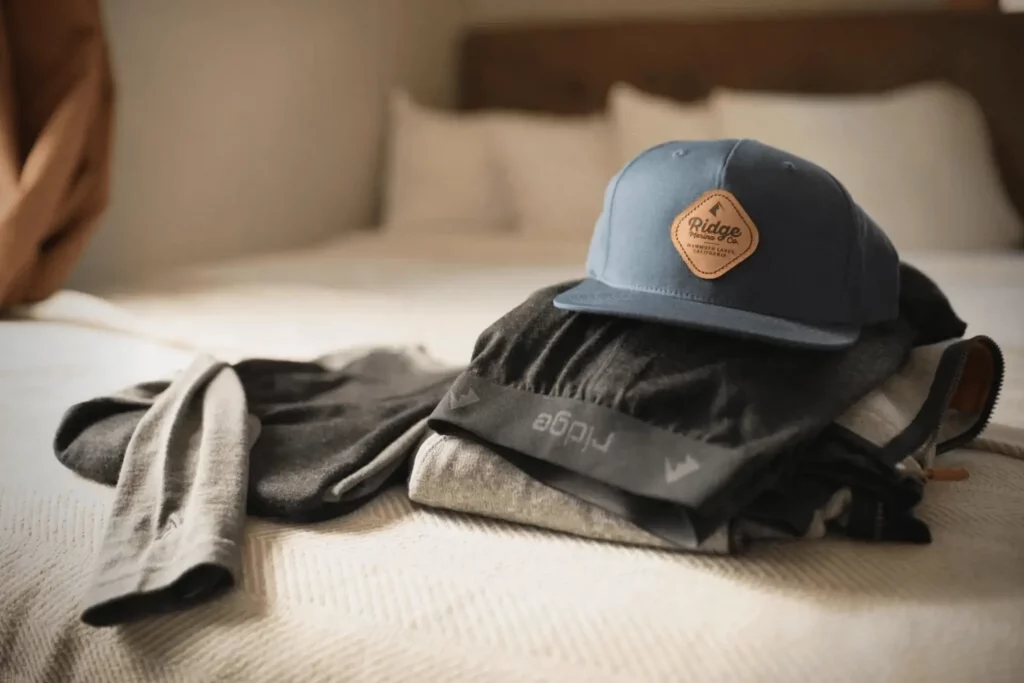 Ridge Merino was established in 2014 by the husband-and-wife combination of Jeff and Susan Russell, who have their headquarters in the bustling tourist destination of Mammoth Lakes, California.
According to Jeff, Merino base layers are preferred by many top winter skiers, the director of technical design at Armada Skis. Conventional synthetic base layers are also popular.
Ridge Merino concentrates almost entirely on producing apparel made of Merino wool for use in outdoor activities, particularly those in cold weather.
Ridge Merino Sourcing and Ethics:
In the same vein as their dedication to the environment, Ridge Merino is also totally dedicated to ethically cultivating wool. They emphasize that none of their raw materials originate from mulesed sheep and take precautions to guarantee that their farmers and other suppliers raise their sheep by ethical standards.
According to the website for Ridge Merino, the company obtains the vast majority of its Merino wool from the McKenzie basin in New Zealand and Australia. In addition, as was said before, every one of their Merinos has been awarded the Woolmark certification.
Ridge Merino Sustainability: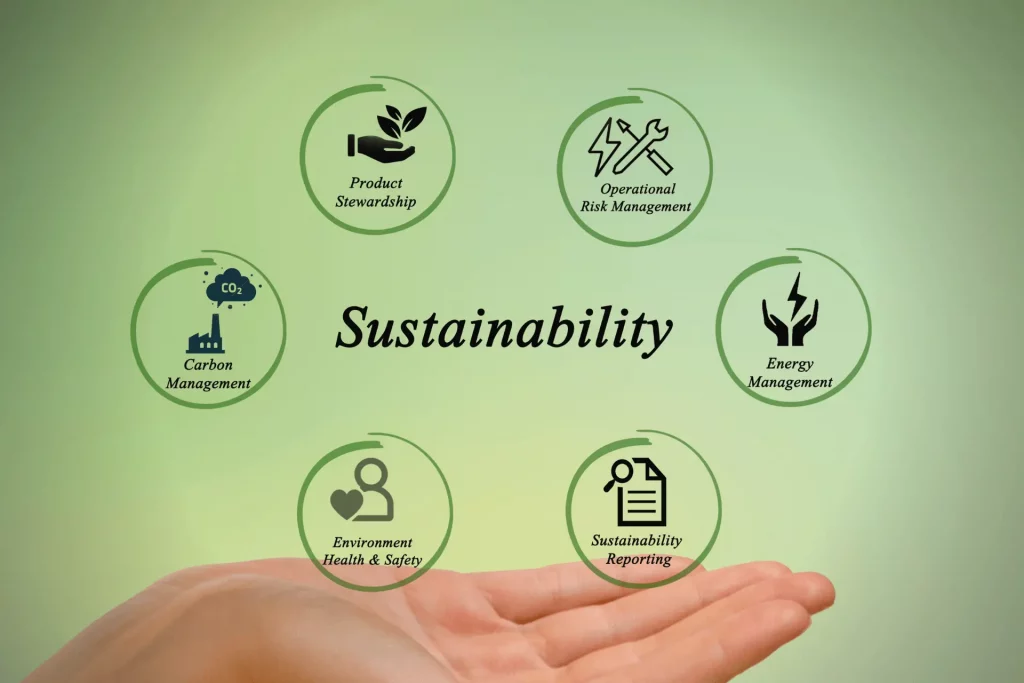 The employees of Ridge Merino take the commitment they have made to preserve the natural world extremely seriously. They have met the rigorous requirements set out by the California Green Business Network and have been awarded the "Certified Green" designation.
They are involved with the nonprofit 1 Percent For the Planet, which gives a portion of their income to organizations that advocate for the protection of the environment.
The usage of a particular type of wood fiber known as TENCELTM is one of the distinguishing characteristics that set Ridge Merino's commitment to environmental responsibility apart from its rivals.
This fiber, blended with Merino wool in several of their lines, is harvested from environmentally friendly plantations. The operation is closed-loop, which indicates that it has a negligible (if any) effect on the surrounding environment due to its effective management of resources and absence of waste production. That can't be considered environmentally friendly, shape, or form.
Ridge Merino Durability:
The Ridge merino has a remarkable withstanding wear and tear capacity, which pleased me. Even though the t-shirt and boxers were used for several months before the review, there are no pulls, holes, or other evidence of wear on them at all.
They have been washed by hand, allowed to dry naturally, and worn for normal usage. The pilling on the Heist Hoodie is minimal and is only visible inside the hood, and the flat-locked pocket seams on the front of the garment.
This item was purchased quite recently. Compared to other merino I've worked with, the pilling on the shirt and boxers was extremely little.
Ridge Merino Ease of Care: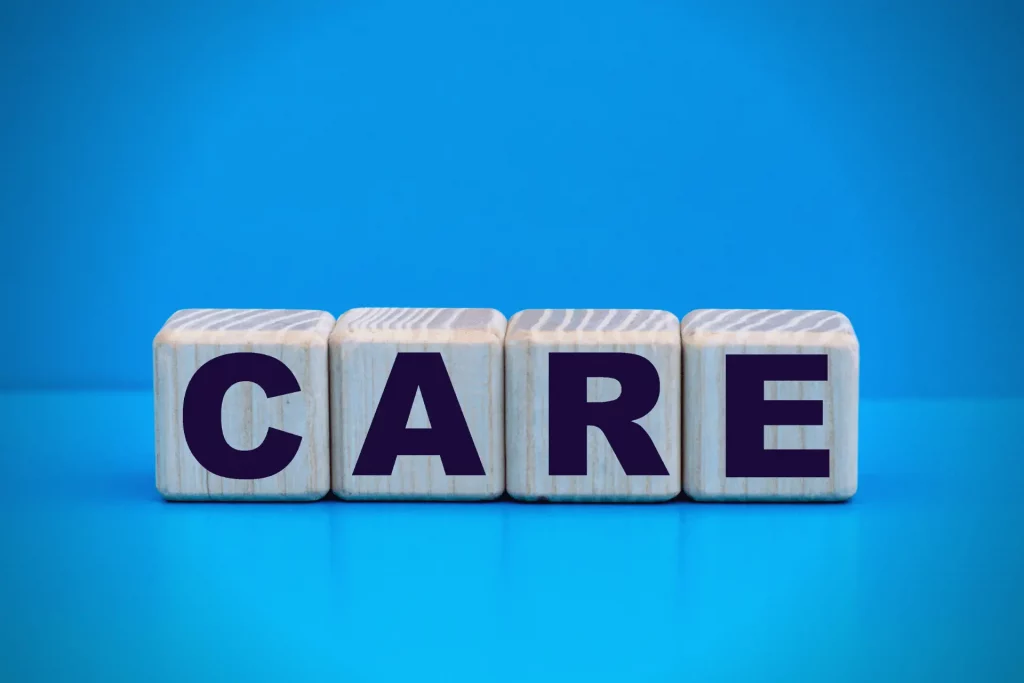 Garments crafted with Ridge merino wool require almost any maintenance at all. They may be washed with the regular detergent machine and dried in a tumble dryer on the lowest setting with other items.
Drying merino on a line is highly advised for extending its lifespan because of its exceptionally fast drying time. When I cleaned all of the things by hand, I noted that despite their dark colors, they didn't bleed as much as I would have expected them to, which is a sign that the material is of high quality.
I did find that the Ridge merino did exhibit a very little amount of pilling, but after prolonged use and a few washes, it almost completely disappeared.
What Did We Like About Ridge Merino?
Ridge Merino's goods are hand-made by outdoor enthusiasts, specifically for those who like spending time in the great outdoors. As a result, you can shop with confidence, knowing that your apparel is high quality and offers more protection.
Their high-performance attire is among the very best that can be found anywhere, and it is offered at an affordable price.
They can keep their prices low because, unlike competing businesses, they do not add any markups to the price of their products when they offer them straight to customers and keep their overhead costs to a minimum. They are a customer-focused business that prioritizes you and your needs before their financial gain.
You may anticipate that a firm such as Ridge Merino would adhere to some of the most advanced innovation standards in the market. They use a particular corespun nylon technology known as (m)ForceTM, which lengthens the time Merino wool may be used without diminishing its positive qualities.
The company claims that textiles made with (m)ForceTM are forty percent more durable than those made with Merino wool. As a result, we like how their clothing will endure far longer than most other things now available on the market.
What Could Have Been Improved in Ridge Merino?
Even though we are huge fans of Ridge Merino's apparel, we recognize that no firm is flawless and always has the potential for development.
The inconsistency that may be seen in certain of the company's products has surprised and confused a number of the company's clients. There have been reports of problems with the quality of the stitching, with the lengths being inaccurate, and even with some minor durability difficulties.
One customer even purchased the same shirt twice in the same size before realizing that it had two distinct fits for each use. If you are confused about the appropriate size for you, you can reference the sizing guidelines provided by Ridge Merino. This is largely due to the nature of Merino wool as a fabric.
Next, there is a lack of adaptability in Ridge Merino (and in general, in all clothes made from Merino wool), which is an area that has to be improved. You may get a fantastic t-shirt for going on hikes, but it might not be the ideal option for wearing daily and vice versa.
Before you go out and buy any clothing made from Merino wool, you should educate yourself on how you should wear it. This will prevent you from leaving it sitting in your closet unused for the other 95 percent of the year.
Review of Ridge Merino T-shirt, Hoodie, and Boxer: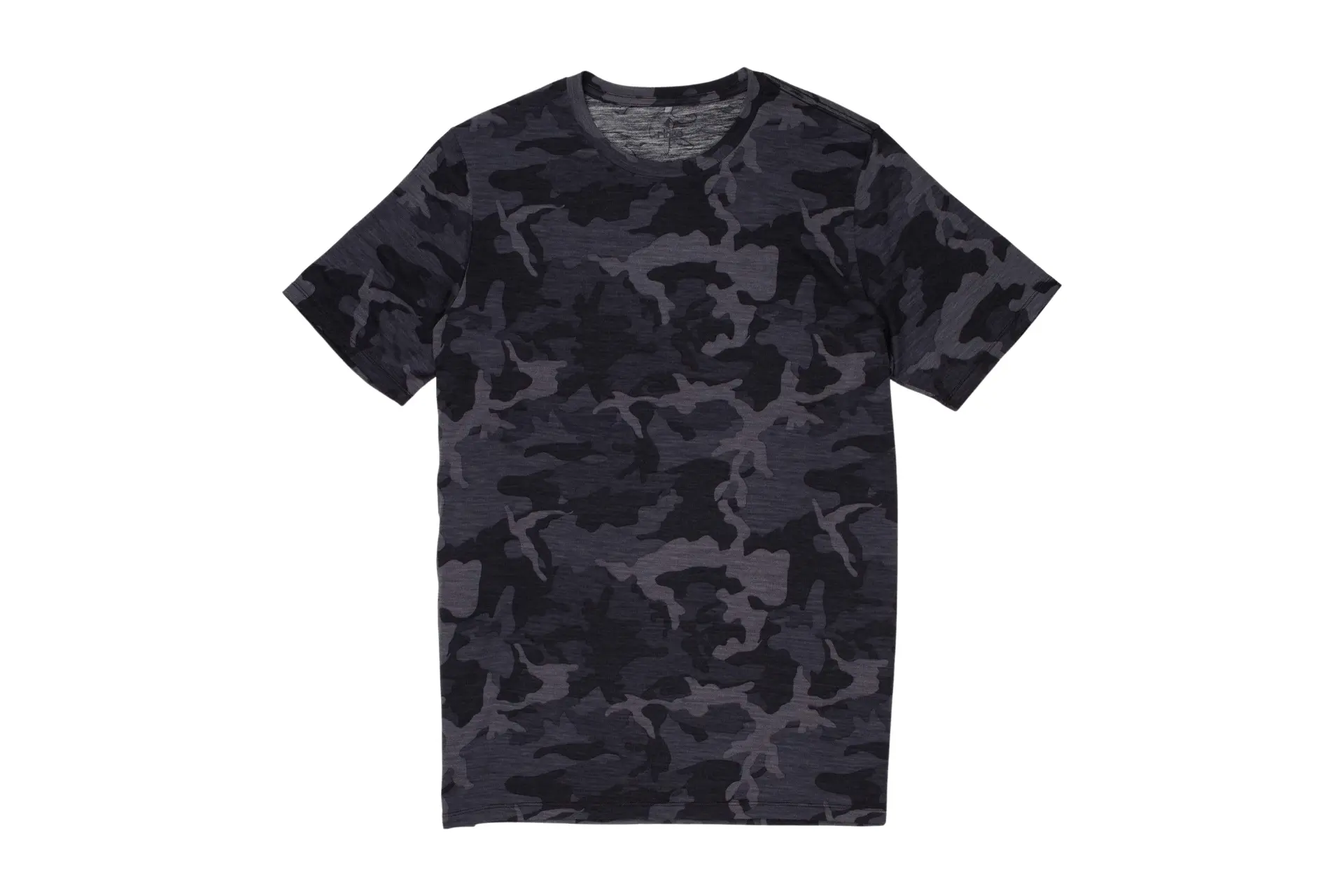 T-shirt: This lightweight t-shirt is constructed from merino wool that weighs 150 gsm and has a sleeker cut in the torso while maintaining a roomy length. Wear and tear causes it to stretch, which is typical with lightweight merino.
According to the size chart, my husband should have worn the big, but he discovered it had become a little baggier than he would have liked after many years. If you want to appear slimmer, I suggest purchasing a smaller size than you normally would.
Boxer: These boxers are produced from 180gsm merino wool, nylon, and spandex (78 percent merino wool, 18 percent nylon, and 5 percent spandex), and they fit true to size.
This blend was chosen to boost the strength and longevity of the boxers in the face of repetitive wear and abrasion. The elastic waistband of these pants offers the ideal degree of support without being uncomfortable to wear.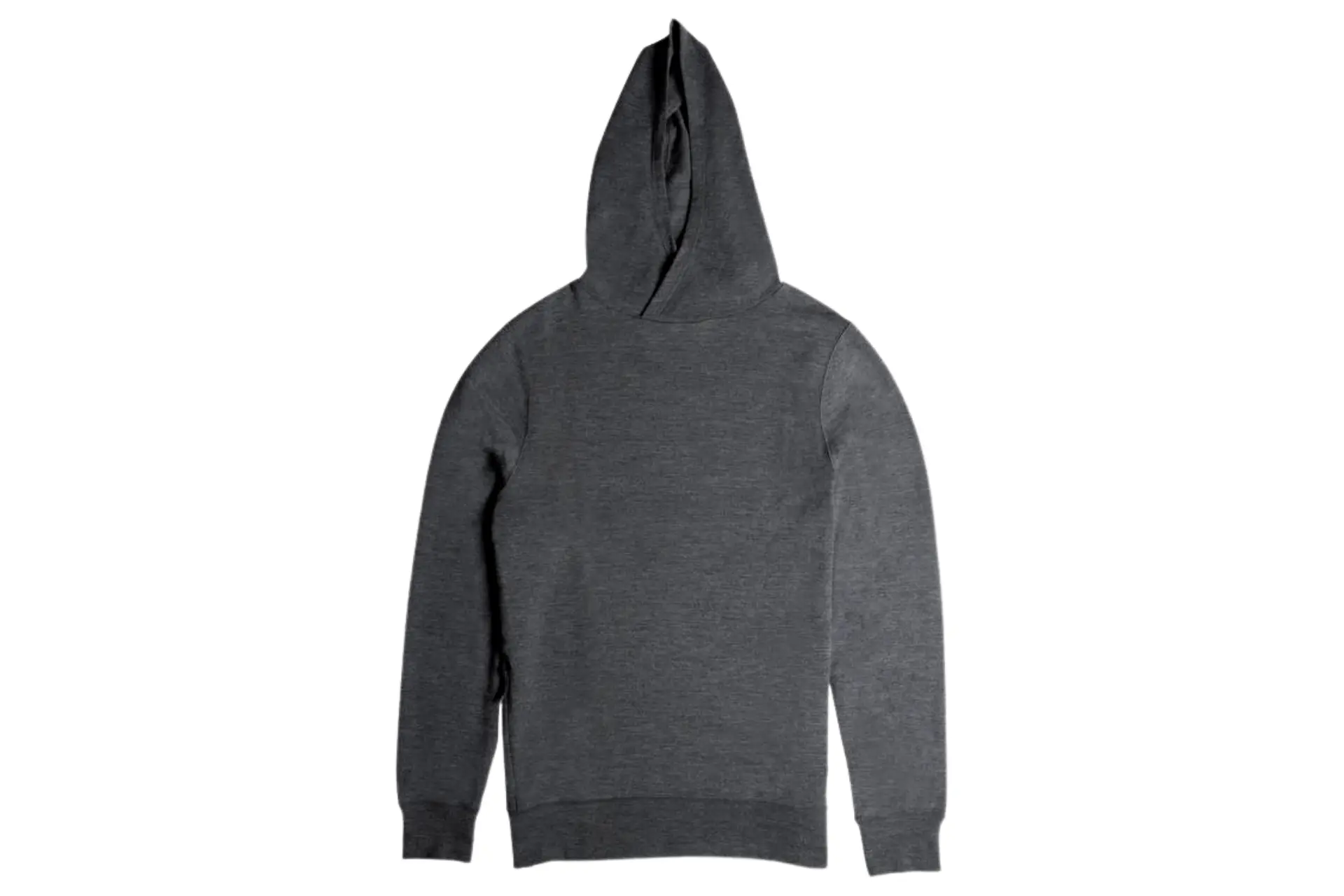 Men's Hoodie: The hoodie with a half zipper is composed of 270 gsm of merino wool terry. This hoodie is heavier merino that does not stretch very much, and it fits true to size.
When it is not in use, the hood has a low profile, and when it is zipped up, it offers decent protection for the head and neck without restricting mobility. It has the appearance of sports apparel but is also suitable for more casual settings.
The cuffs make feature thumb holes; however, the thumb holes can protrude beyond the cuff when they are not being used. However, this is a minor problem. It offers a complete range of motion and is sufficiently long to protect the body even while the wearer is leaning down or kneeling.
Wrapping it Up:
When it comes to base layers, merino wool is an excellent fabric choice, but for those who live in the south, the summer months can be a touch too warm for 100 percent wool. In other words, what can you do if you want to wear merino wool throughout the summer months but don't want to sweat through your shirt? You get all of the wonderful benefits of merino wool with a little more breathability and a little less thickness when you wear shirts made of merino wool and have a layer of synthetic material. This is a perfect option.
---
Featured In