Winters are cozier and enjoyable, with some great fabric under the feet and over the chest. Having to wear some quality socks and jackets keeps you warmer and away from the cold. What else would you want in winters? Merino Wool Fabric is of one such type that provides you benefits mentioned above in winters.
Besides being used in winters for getting a warmer feel, this fabric is also used by people to help them keep their feet dry. Also, much athletic clothing, including hiking, climbing, and other sports outfits, is made from merino wool fabric to enjoy a premium comfort level.
Besides this, here are some things that you might be interested in knowing about this wool fabric before you ever decide to buy it.
History of Merino Wool: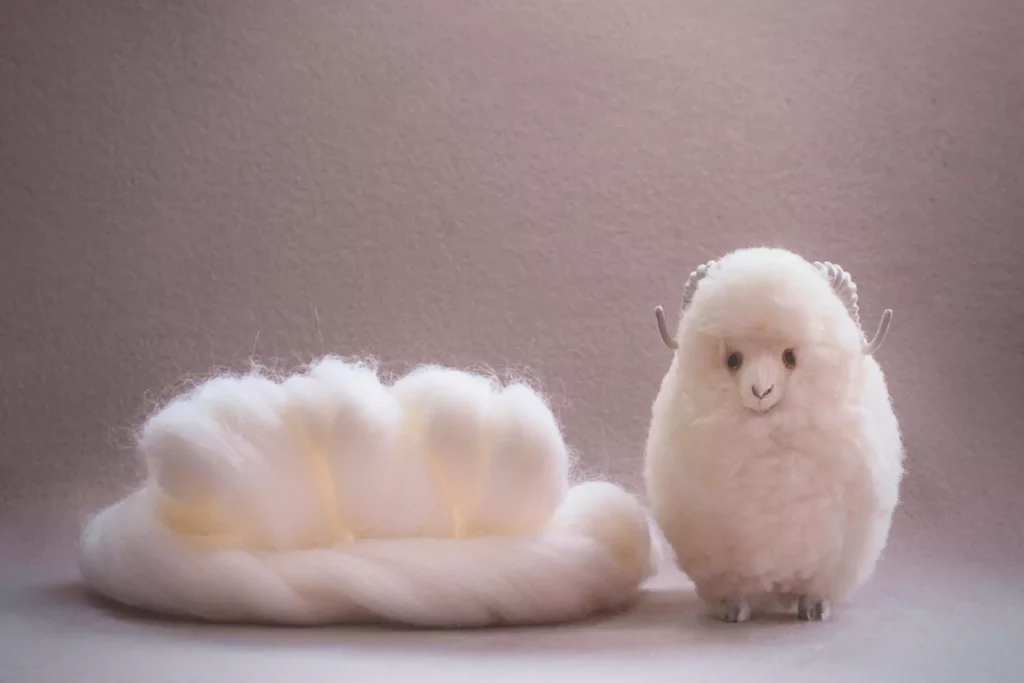 The history of merino wool dates back to Babylonian civilization, where the wool sheep were differentiated from food sheep by the people. These sheep are also used in the selective breeding process to get the superior fleece.
In the late 18th century, it was then when the Industrial revolution took the textile industry from home to factories and workshops. Thus wool production at the industrial level began. Since that time, this wool has remained the favorite of most people for comfort and warmth.
Merino sheep then started to develop in Spain and were sold at high prices for their fine wools. The first Merino sheep with the finest quality that developed in Spain was sent to Australia in 1979. After that, Australian farmers started to produce the sheep with even finer wool.
International fashion had been predominated by Australian Merino wool for a long time. Utilitarian garments, work wears, military uniforms, and others were made in merino wool.
The classic fashion of the garments went on for a long time, not only for the much-lived looks but also for the comfort feel.
Still, people prefer wearing garments made from merino wool fabric to match the modern fashion looks and get the premium comfort and feel for the seasons.
What is Merino Wool Fabric?
Merino wool fabric is also known as Spanish wool. It is one of the most popular natural wool that comes from merino sheep. The wool is softer and thinner in texture which gives a comfortable feel to the body. This comfortable feeling next to skin and body makes the fabric wanted and extremely admired by most people in the world.
Type of Garments to Make With Merino Wool:
The ultra-fine Merino wool fabric makes a perfect fabric when blended with cashmere or silk. It comes in various grades, so it is used in various types of garments respectively.
This wool fabric is both inexpensive and durable. Depending on how well it is made, it is softer to feel and used to make blankets, undergarments, pants, skirts, dresses, hoodies, base layers, socks, sweaters, shirts, suit jackets, etc.
Find out the best outfit for yourself:
9 Properties That Make Merino Wool Fabric Stand Out:
Merino wool fabric is perfect to wear regardless of the season. Each fiber within the fabric is tested to regulate body temperature, cancel body odor, and transport away sweat. This is probably why athletes and outdoor enthusiasts prefer to wear garments made of merino wool fabric.
Here are some properties of merino wool fabric that might help you fall in love with the fabric even more.
It's Natural: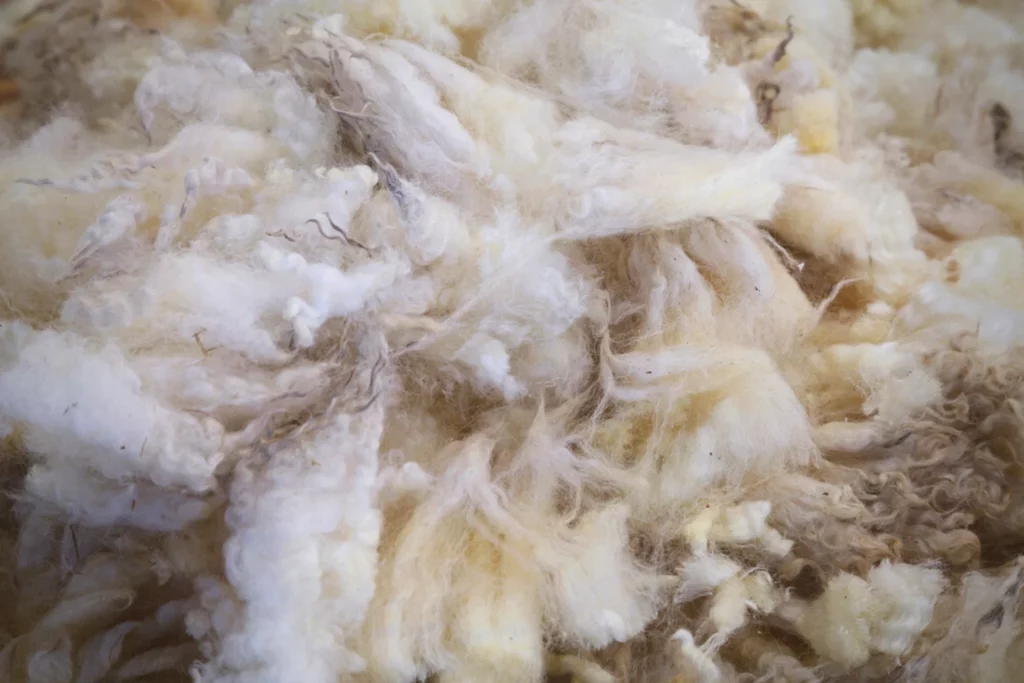 Merino wool is made of all-natural compounds and amino acids. Over the years, this natural wool has evolved to keep the sheep comfortable in harsh environments with temperatures ranging between 5 and 95 degrees; this is a perfect thing to get for yourself in varying seasons.
This natural wool is renewable, meaning that each sheep produces between 4 and 5 pounds of wool per year. The fiber is pretty amazing and thus can help you get the most out of it.
It Helps in Body Temperature Regulation:
If you've ever wanted to wear garments that help keep your body temperature stable. Depending upon the temperature outside, the fibers of the fabric work amazingly to change your body temperature.
In cold temperatures, the fibers tend to trap the air inside and insulate your body completely to help you feel the warmth. Besides, the fibers work actively in warm temperatures to transport all the sweat away from the skin. This makes you feel fresher, cooler, and drier.
Merino fibers are made with little plates that ensure to keep moisture away from your body. Even after the workout, your body is kept away from feeling wet, clammy, and cold. While in colder weather, it keeps you warmer and drier during your outdoor playing and enjoying.
It Eliminates Odor: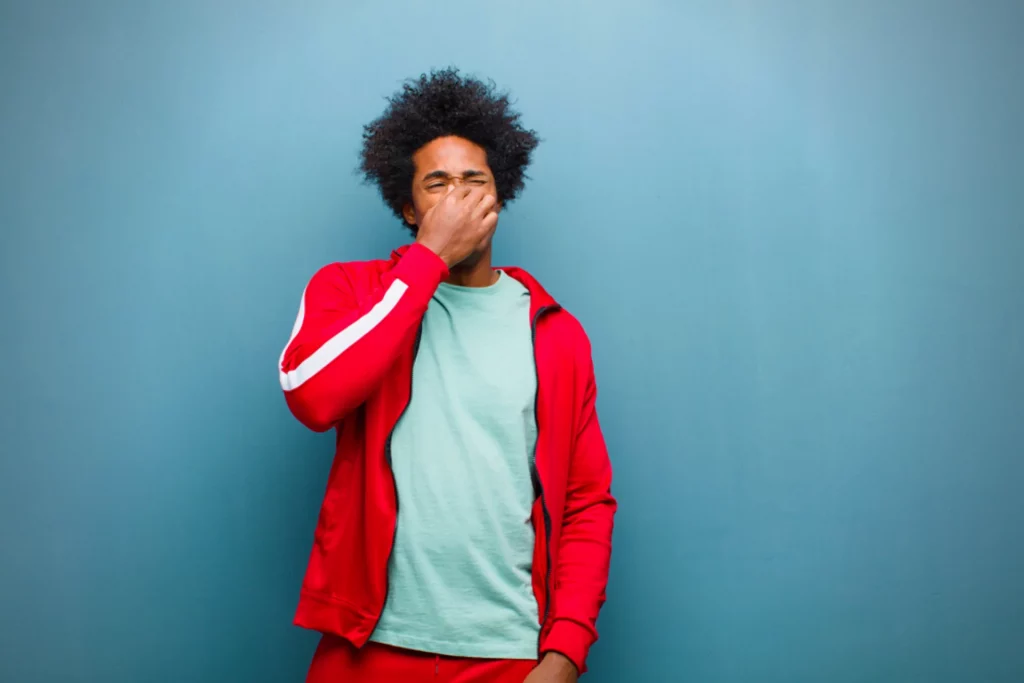 Many bacteria on your body produce an odor that often makes you feel uncomfortable in yourself. There are rarely any other fabrics that eliminate this odor and keep you fresh and confident.
However, merino wool fabric is odor-resistant. It is unique in quality in that it traps the smell caused by the bacteria. Also, it keeps them from building up, so your body is never leaving off any smell or odor.
The best thing is that you can wear this fabric for a much longer time without having to worry about smell or odor. Thus, you can enjoy wearing this fabric for long travels or longer treks when all you've got is a much lesser room to pack.
It is Moisture Absorbent:
Another important property of this fiber is that this merino wool fabric contains moisture-wicking qualities. Also, it is water-repellent and soaks up to 30% of its weight mainly because of its fiber scale structure.
This quality makes this wool perfectly amazing to wear in all environments and climate types because it efficiently absorbs the moisture from the humid environment and releases it to the drier environment, thus keeping your body away from any moisture from outside.
It Is Softer and Comfortable to Wear: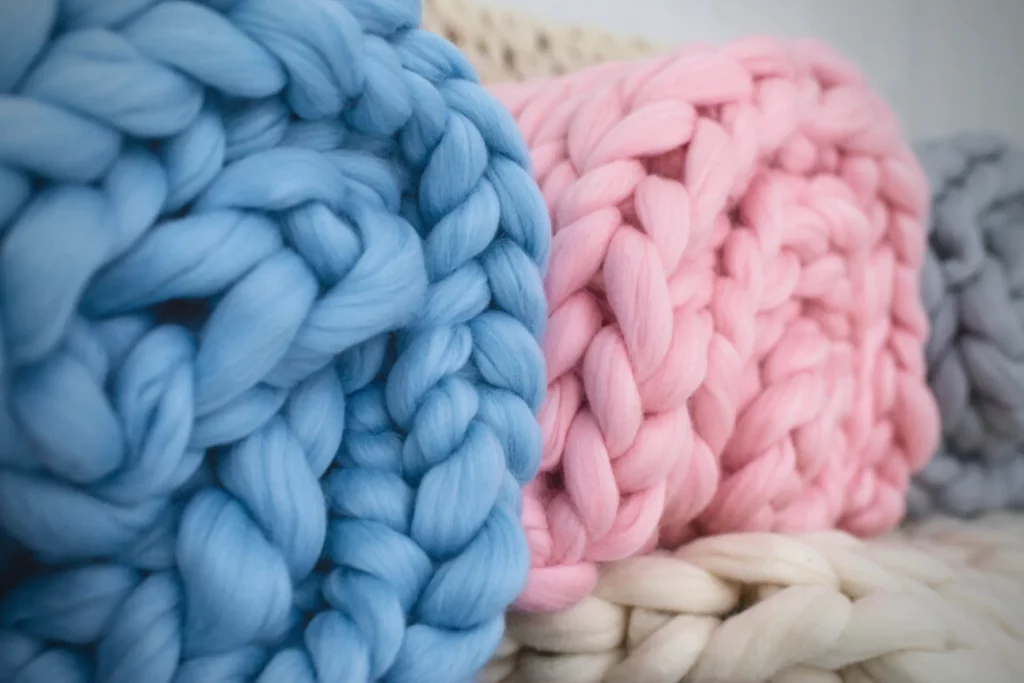 The main difference between merino and traditional wool is that the former is softer and more comfortable to wear. Merino wool quality is super fine and soft to wear.
Its softness is that it is extremely fine in quality, 1/3 the diameter of a human hair. It cannot stand up to its weight, which makes it extremely soft in its existence.
Also, the natural fineness of the fiber makes it extremely soft. Compared to other wool fibers, the merino wool fabric can bend as much as the wool fibers are coarser. However, when compared to silk, merino wool is 3 times silkier and does not require any conditioner or softener.
It Provides UPF Protection: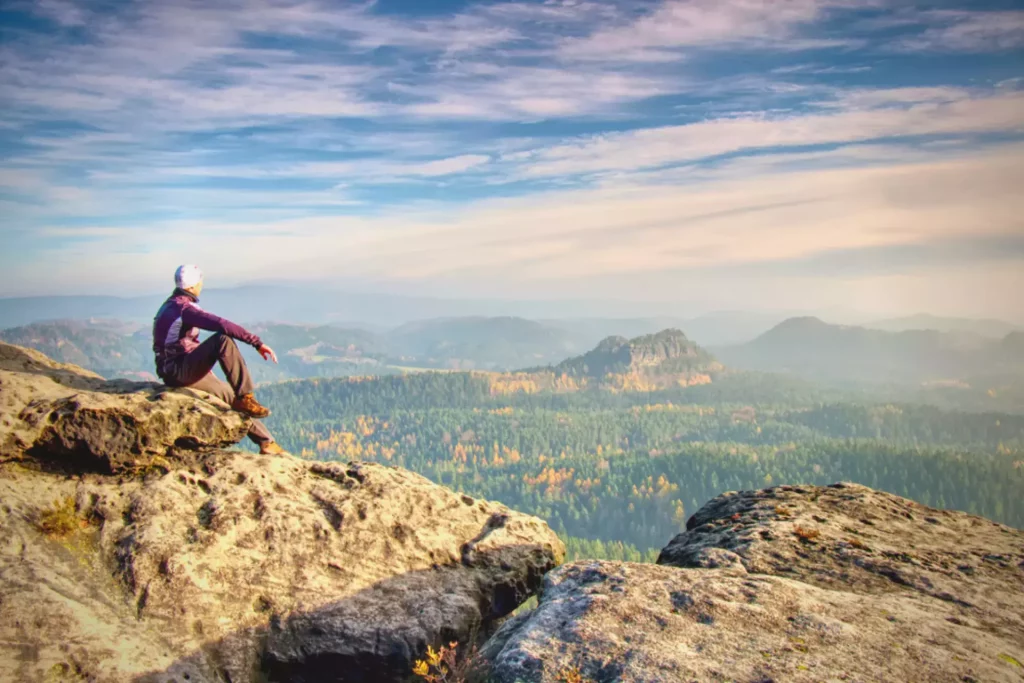 The Merino fibers are famous for the quality that they protect you from the UPF +20. Sun does more damage to your skin in the mountains; thus, the people living in the region prefer to wear the fabric more often. The fabric is all good to provide you with all the help you can get.
However, the potential of the fabric to keep you safe from the UPF depends greatly upon how well they're spun and dyed. The better they are, the best they are in presenting themselves as a protector.
It's Fire Resistant:
Merino wool fabric is the type that never catches fire or bursts out into flame. Also, it never melts onto the body under such conditions. This is probably the best thing that makes it different from other fabrics like polyester or nylon.
For instance, polyester starts to melt at 452 degrees, while the optimum temperature for the nylon fabric to melt is around 320 degrees. But merino wool fabric can bear even greater temperature, and thus you can wear it with ease and without any fear of it getting melted.
It is Elastic: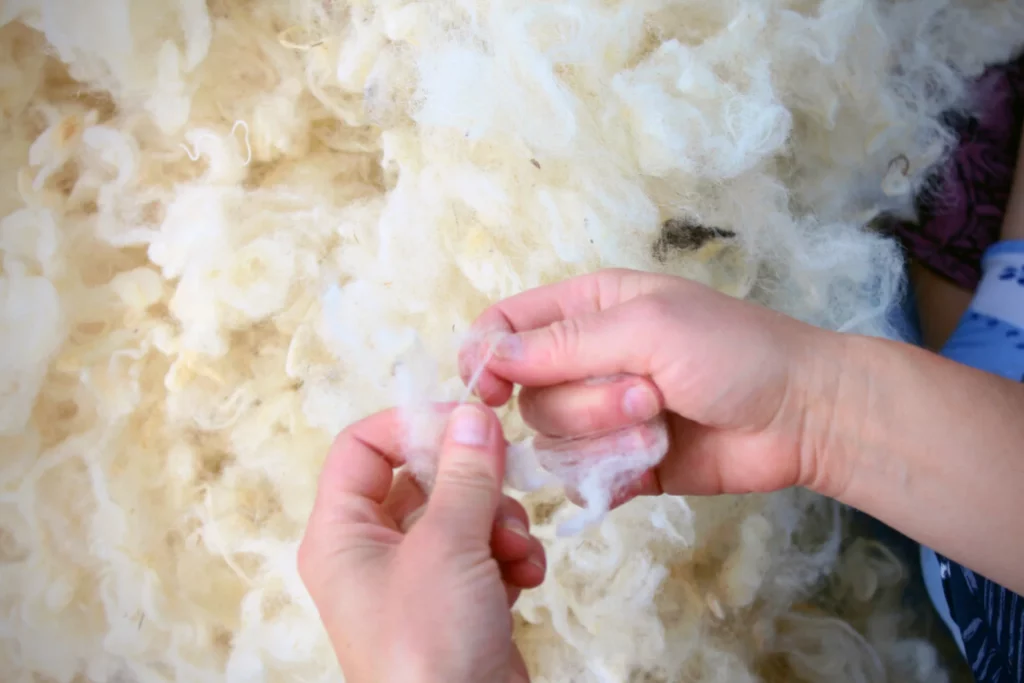 If you're tired of wearing the same old fabrics which never let your body feel moving freely or get to feel the freshness inside, then merino wool fabric is the choice for you.
The reason is that this fabric is made from a molecular structure that allows it to stretch between 25 and 30% of its natural length. So your body can move freely and feel comfortable and fresher.
However, the best thing about this fabric is that it regains its original shape when wet, even after being stretched up to 50% of length. Compared to cotton, merino wool fabric is five times more elastic and thus is comfortable to wear every time.
It's Hypoallergenic:
Lastly, the most admired quality of this fabric is that it is hypoallergenic, meaning that it is beneficial for asthma and allergy sufferers.
According to recent medical research, fine-quality merino wool fabric acts as a natural remedy against eczema. It stabilizes the skin's humidity level. This fabric greatly reduces all the symptoms of skin redness, itching, rash, and various other dermatological problems.
Some Final Words:
Keeping all the properties mentioned above of the merino wool fabric, it is quite obvious why most people prefer this. You can buy merino wool fabric online and get to feel the benefits.